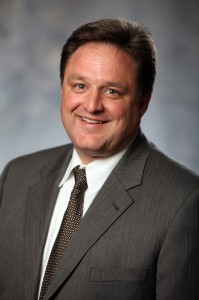 Brian Burnett, vice chancellor, Administration and Finance, was recently selected to serve as vice president of the Colorado Springs Downtown Partnership.
The Downtown Partnership is the lead organization for planning, advocating and promoting a vibrant downtown Colorado Springs. The organization was created in 1997. Several associated entities work with the Downtown Partnership including the Greater Downtown Colorado Springs Business Improvement District, Community Ventures Inc., and the Downtown Development Authority.
Sam Eppley, owner of Sparrow Hawk Gourmet Cookware, will serve as president. Retired pastor Gay Hatler will serve as secretary/treasurer.