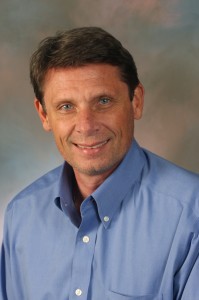 A national competition to spur development of sports, health and outdoor-related businesses in the Pikes Peak region was launched this week by UCCS.
The UCCS College of Business Center for Entrepreneurship is managing the contest for students at any two- or four-year college, university or technical school in the nation. The students will submit plans for a business, with local judges deciding the winners and awarding more than $35,000 in prizes.
"This business plan competition focused on sports and outdoors is part of a larger effort to build on the natural strengths of the Pikes Peak region," Tom Duening, director, Center for Entrepreneurship and El Pomar Chair of Business and Entrepreneurship, said. "Our support from the United States Olympic Committee and El Pomar Institute for Innovation & Commercialization are strong indicators of how significant this competition will be."
The competition calls for teams to submit business plans to a website running an internationally utilized software platform for investors and business plan competitions, AngelSoft. Following a preliminary screening, ten teams will visit Colorado Springs Oct. 20-22 with winners selected by a panel of local judges.
For more information about the competition, please visit http://epiic.uccs.edu/officialRules.
A $20,000 gift from Challenger Homes, Colorado Springs, launched the competition. Challenger CEO Brian Bahr's interest in sponsoring a business plan competition and Duening's involvement in industry development were a natural fit.
"Our region is poised to become the sports and outdoors venture center of the United States," Duening said. "With the USOC headquartered here, more than 20 national sports governing bodies, and our natural amenities makes us the perfect location for ventures and entrepreneurs with sports and outdoor themes."
The business plan competition will be marketed nationwide, but Duening is hopeful regional students will take advantage of their community knowledge.
"We'd be delighted to get a lot of interest from local ventures, and it will be great for them to compete against a nationwide pool of applicants," Duening said.