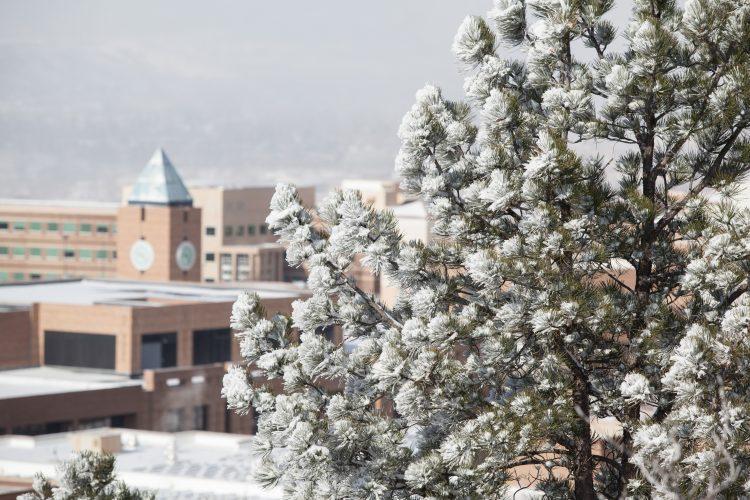 Beginning December 2019, all UCCS employees will be able to enjoy a full week with family and friends as UCCS implements a complete campus closure in the final week of the calendar year. Feedback from a campus-wide survey of faculty and staff prompted the UCCS Staff Association to recommend a combination of administrative leave and vacation leave be used by employees to accomplish the winter closure.
"I am pleased with the Staff Association's effort, looking at all the options, working with the Cabinet on the best way to achieve this goal, and continuing to make UCCS one of the great places to work," said Chancellor Venkat Reddy. "I am also appreciative of the leadership support from both the faculty and student governance groups to make the winter closure happen. I'm fortunate that we have such a dedicated staff and faculty, and we will work on sorting out any issues that could arise from this closure."
A pair of proposals addressed the two situations of two-day and three-day work weeks between the paid holidays of Christmas and New Year's Eve. One day of administrative leave will be used in both scenarios for all employees, while vacation leave would be used for the remaining one or two days depending on the year.
As in recent years, if the Governor grants an additional day of administrative leave for state employees, that administrative leave would replace an employee vacation day.
"I want to thank the entire Staff Association who worked with their constituents across campus since early in 2018 to achieve consensus," said Megann Murphy, president of Staff Association and associate director of University Center and Event Services. "I also want to thank the Chancellor and the Chancellor's Cabinet for their support in this effort. We're confident the winter closure will boost staff morale and bring everyone back to the spring semester recharged."
Human Resources will help employees learn to manage their leave during the winter closure, including those whose end-of-the-year start date has prevented enough leave accrual.