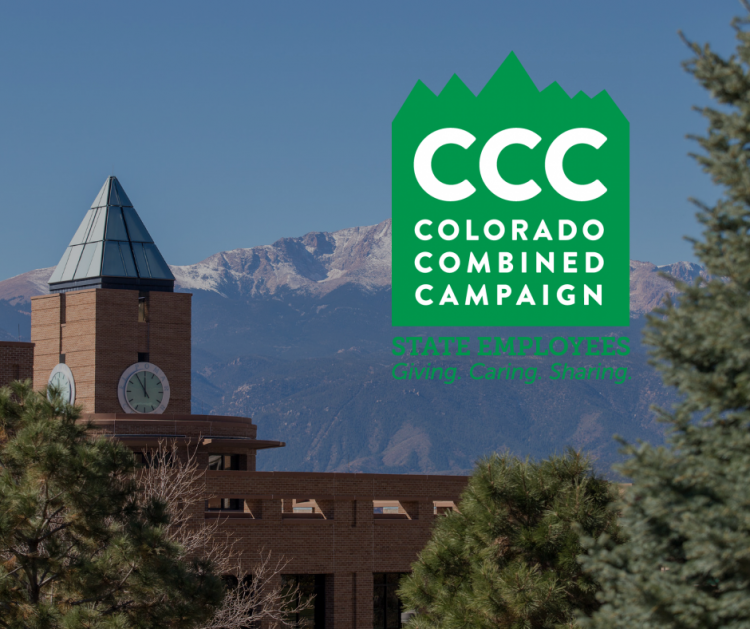 UCCS employees have raised more than $10,000 during the first two months of the Colorado Combined Campaign in support of more than 600 non-profits across the state.
CCC supports a variety of non-profits in the Pikes Peak Region including TESSA, Happy Cats Haven, Inside Out Youth Services (Community Shares Colorado), Boys and Girls Club of Pueblo, REACH Pikes Peak and 23 more.
Last year, UCCS raised $18,000 of the combined $950,000 total with 50 other state agencies. The campaign has raised nearly $34 million since 1987.
"This is a great opportunity for campus to come together to make a big difference in the community," said UCCS chair Shonda Johnson, transfer specialist, Degree Audit and Transfer Credit Office. "We're halfway to our goal, and I'm looking forward to seeing what our campus is capable of."
Faculty and staff can win gift cards and prizes at local restaurants, hotels and more for donations of any amount leading up to the Dec. 31 end date.
Donations are tax-deductible. Employees can donate through payroll deductions, a recurring credit card donation or a one-time donation with cash, check or credit, online or with a paper form.
Contact Johnson with questions on the campaign or donation process.