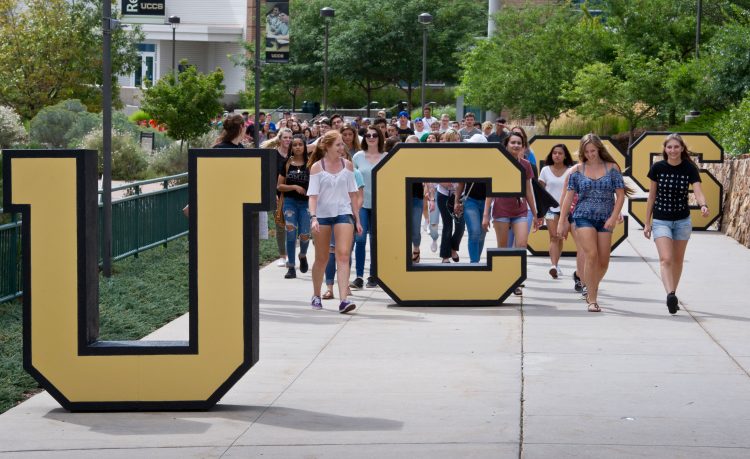 Continuing an unprecedented run of philanthropic growth, the University of Colorado system for the ninth consecutive year saw a record-breaking total of private contributions: $440.4 million.
The preliminary figure for the 2017-18 fiscal year marks an increase of $54.1 million over the previous annual total.
"We are extremely grateful to our donors, whose generosity helps us change lives and improve our state and nation through scholarships, endowments and research projects," said CU President Bruce D. Benson. "I also appreciate the collaborative effort inside the university to reach this milestone. Private support at CU has more than tripled in a decade, and that's due to great work by our stellar faculty. They had great support from our outstanding advancement staff, the CU Foundation and thousands of people on our campuses."
The total includes funds given through both the university and the University of Colorado Foundation, which is the primary portal for philanthropic giving to CU. Some 54,000 donors – individuals, foundations and corporations – made 72,370 gifts to support student scholarships, facilities, research and more across the university.
Here are the 2017-18 totals by campus, with examples of the impact of private support across CU (campus totals don't include an additional $882,850 given to the CU system and CU Foundation):
University of Colorado Anschutz Medical Campus: $253.8 million.
Gifts from longtime philanthropic partner Sue Anschutz-Rodgers named the Sue Anschutz-Rodgers Eye Center program to create innovations in ophthalmology. This includes advancing ocular stem cell research for sight restoration, speeding the development of new therapies and devices, and growing the center's clinical care network throughout Colorado and the Rocky Mountain region.
University of Colorado Boulder: $147.8 million.
A $2.47 million gift commitment from Scripps Howard Foundation and Cindy Scripps will build on the successes of the Ted Scripps Fellowships in Environmental Journalism at the College of Media, Communication and Information and ensure the competitiveness and visibility of the program moving forward. The Scripps Fellowship gives five exceptional journalists an opportunity to deepen their knowledge of environmental science and report on topics of their choosing during a nine-month residency. The program is run by CMCI's Center for Environmental Journalism. This gift will allow for a 25 percent stipend increase and the purchase of new technology.
University of Colorado Denver: $21.1 million.
A $10 million gift established the campus's first named building, the Lola & Rob Salazar Student Wellness Center, which recently opened. The 85,000-square-foot facility features a climbing wall, three-court gymnasium, six-lane pool and other amenities. It's designed to promote comprehensive health and wellness by addressing students' social, physical, emotional and spiritual well-being,
University of Colorado Colorado Springs: $16.8 million.
Donors contributed more than $12 million in gifts and commitments to support student scholarships, strengthened by three endowments and a bequest established by Jane Dillon, a passionate UCCS supporter and volunteer. Student success and access to higher education are two priorities for Chancellor Venkat Reddy, who is in his first full year leading the campus.
About the CU System
The University of Colorado is a premier public research university with four campuses: the University of Colorado Boulder, the University of Colorado Colorado Springs, the University of Colorado Denver and the University of Colorado Anschutz Medical Campus. With more than 65,000 students (and another 7,000 taking courses for credit) and over 7,200 full-time instructional faculty members, CU is the largest institution of higher education in the state of Colorado. With an annual budget of $4.5 billion, CU generates a remarkable economic impact of $12.35 billion annually for the state. CU researchers attracted more than $1.03 billion in sponsored research funding in fiscal year 2016-17. The university's Technology Transfer Office has helped launch more than 180 startups since 1994. Academic prestige is marked by CU's five Nobel laureates, 10 MacArthur "genius" Fellows, 20 astronauts and 19 Rhodes Scholars. For more information about the CU system, and to access campus resources, go to www.cu.edu.
–by Jay Dedrick, University of Colorado