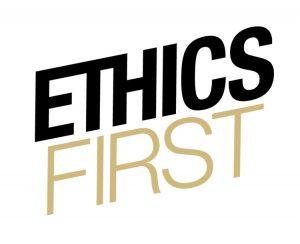 The phrase "see something, say something" is often applied to security and safety, but that mindset can double as a way to maintain ethical conduct by employees at UCCS. The campus and system have multiple ways for faculty and staff to report concerns when it comes to ethics, principles and values, but culture survey results from fall 2017 showed that those resources may not be well known.
"We have great faculty and staff members who work to do the right thing, but whether intentional or accidental, issues develop and we want everyone know the resources available to address them," said Debi O'Connor, director, Campus Compliance. "This is a community effort to maintain the best possible working and learning environment."
The UCCS Ethics and Compliance Program works with CU Internal Audit to support a positive culture within the campus community, and prevent program disruption or financial loss that can accompany compliance failure. In most cases, concerns can be handled within the unit by talking with a supervisor, but if an employee doesn't feel comfortable reporting to a supervisor or the concern isn't properly addressed, there are other campus and system outlets to raise concerns.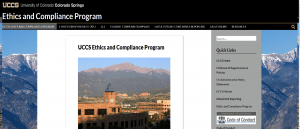 The UCCS website, compliance.uccs.edu, lists multiple campus resources available for faculty and staff. Direct links to multiple offices provide guidance for academics and research, federal guidelines, misconduct and legal. The full list of offices, and direct links to each one, can be found on the website under "Faculty/Staff Concerns & Reporting."
Student complaints and appeals are specifically outlined by UCCS policy, and like faculty and staff concerns, most can be handled individually between the student and campus personnel. Students registered more than 1,200 complaints or appeals in the 2015-16 academic year through multiple reporting processes in various offices.
Employees can also report concerns anonymously through the CU Ethics Line at 800-677-5590 or online through EthicsPoint.com. While it is encouraged to work with UCCS personnel, the Ethics Line is managed by an independent agency and works with CU Internal Audit and campus counsel to address concerns.