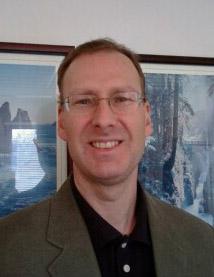 Robert Bode, currently financial aid director for Metropolitan State University, St. Paul, Minn., will direct the Office of Financial Aid, Student Employment and Scholarships at UCCS.
Chancellor Pam Shockley-Zalabak announced the appointment Nov. 19 which followed a national search. Bode will begin in January.
"Robert Bode has vast experience in helping students reach higher by assisting them with their financial needs," Shockley-Zalabak said. "Students will benefit from his knowledge and caring approach."
Since 2004, Bode has led the offices of Student Financial Aid and Gateway Student Services at Metropolitan State, a 9,000 student comprehensive urban university. The office regularly served more than 5,000 students and distributed $40 million in aid to students. Previously, he was associate director of financial aid for law and graduate programs at the University of St. Thomas, St. Paul, Minn., and assistant director of financial aid at Northwestern College, St. Paul, Minn. He began his career in financial aid in 1986.
He earned a bachelor's degree from Brandeis University and a Master of Business Administration from the University of Saint Thomas.
In Minneapolis, Bode is active in adoption issues and is a former board member and treasurer of the MICAH Fund, a non-profit organization that supports the adoption of African-American children. He is president-elect of the Minnesota Association of Financial Aid Advisors.
"I am honored by this opportunity to lead the Office of Financial Aid, Student Employment and Scholarships and to be joining a team that has done so much to promote student success. The University of Colorado at Colorado Springs provides many outstanding benefits for students, and we will continue to work together to reduce the burden of paying for a college education."
Bode will succeed Lee Ingalls Noble who retired in October following 30 years of service to the university.