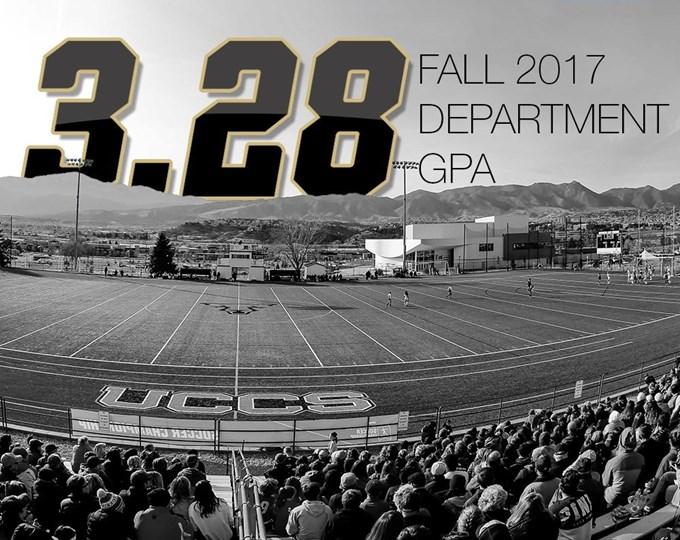 UCCS student-athletes earned a departmental 3.28 grade point average in the fall 2017 semester and extended the Mountain Lions' streak with a GPA greater than 3.0 to 27 semesters. The streak dates back to fall 2004.
Each of the 16 teams finished the term greater than a 3.0, led by a 3.62 from women's basketball. Women's cross country and volleyball each posted greater than a 3.50. The men's teams were led by golf's 3.49.
More than 30 percent of student-athletes earned academic honors during the semester. Forty-three finished with a perfect 4.0 semester for a spot on the Presidential List while 51 earned between a 3.75 and 3.99 for Dean's List honors.
Blake Barnes from men's soccer and Natasha Habert from volleyball earned recognition on the Capital One Academic All-District teams. The Mountain Lions placed six student-athletes on the fall RMAC All-Academic First Team and 29 more earned Honor Roll accolades.
Success in the classroom was joined by success in competition during the fall. Women's soccer won the RMAC Tournament and advanced to the national semifinals. Women's cross country qualified for the national championships for the fifth time in the last six seasons, and men's cross country qualified David Kimaiyo for the national meet. Men's soccer and volleyball each reached their respective conference tournaments.