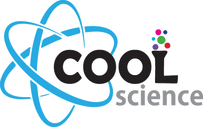 The Colorado Springs Cool Science Festival will begin an eight-day quest to engage the community in science-related activities at UCCS Oct. 14.
From 10 a.m. to 4:30 p.m., there will be more than 60 interactive exhibits on central campus designed to engage people of all ages who want to know how things work, according to Vicki Taylor, STEM outreach professional, Pre-Collegiate Support and Success Center. Taylor also directs the non-profit Colorado Springs Cool Science Festival.
Carnival Day will feature exhibits ranging from a futuristic hyper loop prototype to dinosaur skulls with a exploding chemistry demonstrations in between.
"This year we have six school buses of elementary and middle school-age students who will be coming with their teachers to experience a fun day of science, technology and engineering at UCCS," Taylor said. "This is the 8th year UCCS has hosted this event."
For a full schedule of events, visit http://www.coolscience.org/carnival-day.html. Most events are free. Some may require a small materials cost.
The Cool Science Festival will continue through Oct. 22 at locations throughout Colorado Springs and Pueblo. For more information, visit http://www.coolscience.org/festival-events.html.
Questions? Contact Taylor, [email protected],  or 290-8933.