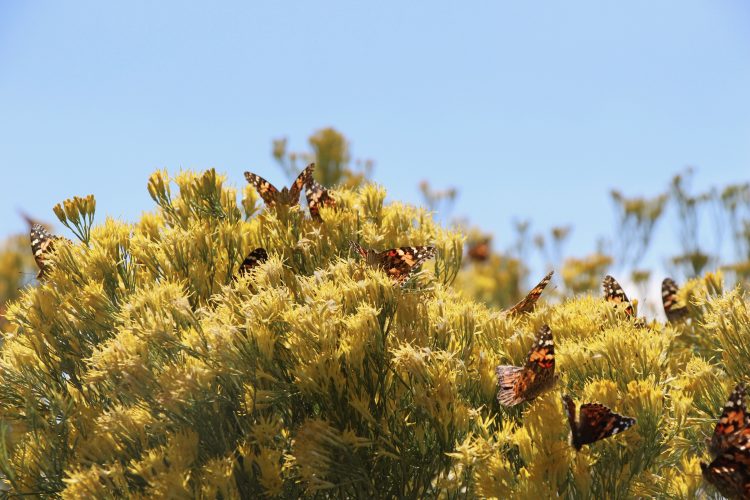 New visitors are always welcome to campus – even if they're spotted and orange.
This week, campus served as a pit-stop for hundreds of painted lady butterflies as they journey south toward Mexico.
Painted ladies, commonly mistaken as monarchs, are one of the most common butterflies in the world. They migrate every year, usually returning between April and May.
Read more on the painted ladies.
-Photos by Kayla Gronseth Boyer and Savannah Waggoner