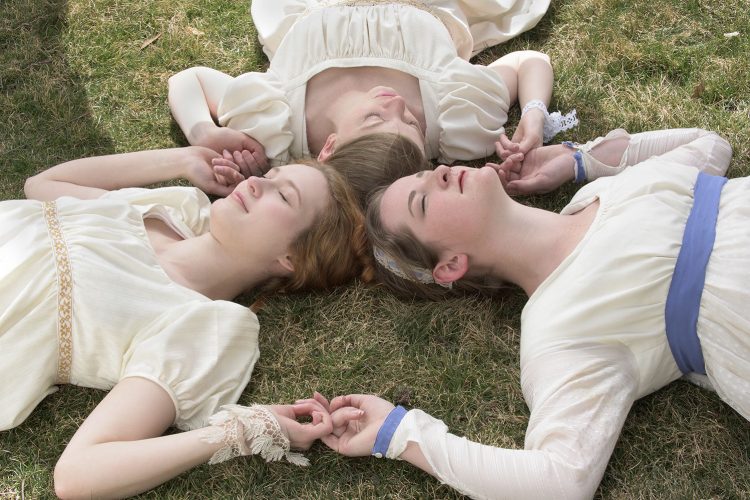 For its final production of the 2016–2017 season, Theatreworks will bring Jane Austen's romantic tale "Pride and Prejudice" to the stage.
Performances will continue through May 7 at the Dusty Loo Bon Vivant Theater in University Hall. A free prologue lecture by Karenleigh Overmann, co-director, Center for Cognitive Archaeology, is scheduled for 2:30 p.m. April 23.
Overmann is a scholar in the areas of psychology, anthropology and philosophy. She has studied Austen's work extensively and published articles in the Jane Austen Journal.
"Pride and Prejudice" is Austen's beloved tale of romance overcoming mistaken first impressions. The script version by Marcus Goodwin is distinguished from other adaptations of the work by its exclusive use of language taken directly from Austen's original novel. Goodwin's script was updated specifically for the Theatreworks production.
Kelly Kitchens, interim artistic director of the Seattle Public Theatre, is the play's director. She is joined by a cast that includes Jen Taylor playing the role of Elizabeth Bennet, Trevor Young Marston playing Mr. Darcy, MacKenzie Beyer playing Jane Bennet and Jordan Mathews playing Mr. Bingley. They are joined by an ensemble that includes Jane Fromme, Michelle Pearl, Sarah Lewis and Stephanie Schlis. The choreography by Laura Ferri captures the energy and excitement of a country dance in Regency, England. Julia Hayes Welch is the scenic designer, Ryan E. Finzelber the lighting designer, and Betty Ross the costume designer.
For tickets,  call (719) 255-3232 for the box office or visit www.theatreworksCS.org.