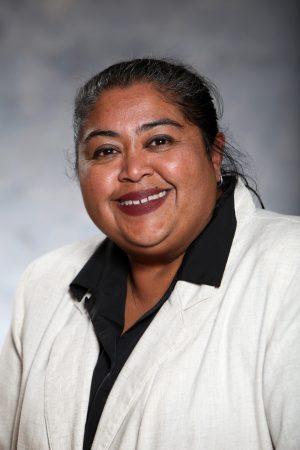 A new timeline for students to apply for the Free Application for Federal Student Aid (FAFSA) for the 2017-18 academic year means big changes for the UCCS Office of Financial Aid.
Oct. 1 is the new starting date for students to file their FAFSA paperwork, though the FAFSA priority filing date and most scholarship deadlines remains March 1. Before the change this year, students would file their FAFSA paperwork starting Jan. 1.
The federal government wants to give students plenty of time to file their FAFSA, said Jevita Rogers, executive director, Office of Financial Aid, Student Employment and Scholarships. The government also wants to make filing FAFSA data easier by using tax information already on file from an earlier tax year instead of requiring students to estimate their income or file their taxes early.
But the change means several things for her office. Instead of processing financial aid primarily in the spring for students who will attend UCCS in the next academic year, her office will now begin evaluating FAFSA paperwork in the fall, as students take advantage of the new Oct. 1 filing opportunity.
Also, for the upcoming academic year in particular, Rogers expects her office to handle more FAFSA appeals. That's because the federal government requires students to use 2015 financial information for the 2017-18 school year. This will provide a sort of catch-up year to accommodate the new Oct. 1 filing date.
Students whose financial situation changed significantly from 2015 to 2016 can file an appeal, asking the school to look at their 2016 financial information, even as FAFSA re-uses 2015 data.
"It will be easier for everyone – except it means no down time for the Financial Aid Office," Rogers said of the Oct. 1 filing date.
The UCCS financial priority filing date for the FAFSA as well as most scholarship deadlines remains March 1. Meeting the priority date means students will be considered for the best possible financial aid awards, such as federal work study. Students who file after March 1 are still considered for federal financial aid but only the federal Pell Grant and Student and Parent Loan award programs.
UCCS will alert students and families to the new FAFSA filing date by email and newsletter later this month and in October.
UCCS will host College Goal Sunday 1-3 p.m. Nov. 13 in Columbine Hall at the second-floor computer lab. College Goal Sunday is a national effort to help students and their families file the FAFSA.
Students and families can learn more about the financial aid process at www.uccs.edu/finaid. The FAFSA is available at www.fafsa.gov.