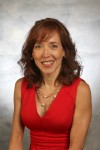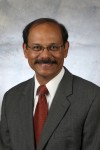 The Southern Colorado Economic Forum, a university and community supported research effort of the UCCS College of Business since 1997, has changed its name.
Going forward, the forum will be known as the UCCS Economic Forum in the College of Business, or  the UCCS Economic Forum.  This change more accurately reflects the forum's service to the Pikes Peak region and state, as well as its academic roots within the University of Colorado Colorado Springs, said Tatiana Bailey, forum director.
"The UCCS Economic Forum's new name reflects the interconnected nature of our local, state and national economic picture," said Venkat Reddy, dean, College of Business. "We are pleased that the College of Business can continue to provide this targeted and global perspective to assist our partners in the local business community. We will continue the successful, annual economic forum as well as some sponsored economic development-related projects."
The UCCS Economic Forum is the premier resource for local economic information and brings together experts from the public, private, and academic sectors to report annually on the local, state and national economy. Tom Zwirlein, professor, College of Business, was with the forum since its 1997 inception and was appointed director in 2002. Fred Crowley, senior instructor, College of Business, joined the forum in 2002 as associate director and performed much of the regional economic analysis. Both Zwirlein and Crowley retired from the forum after establishing it as a vital collaboration between UCCS and the business community.
Bailey, a leading expert on health economics, policy and urban economic development, has directed the Forum since June 2014. Previously, Bailey worked on various economic development and health-related grants and contracts in Michigan and was also an instructor for various economics courses.
The annual forum will take place 1-4:30 p.m. Oct. 14 at The Broadmoor Hotel. More information is available at www.uccseconomicforum.com.