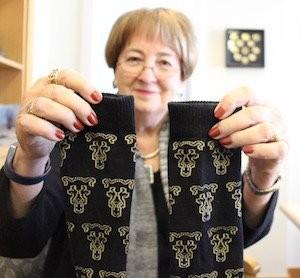 UCCS community members donated more than $85,000 during Giving Tuesday, with about $20,000 donated to the Officer Garrett Swasey Scholarship Fund.
One donor who requested anonymity pledged $40,000 in scholarship support if at least 400 other donors contributed any amount to UCCS on Dec. 1.
According to Jennifer Hane, director, Alumni Relations and the Annual Fund, UCCS surpassed that goal with more than 900 individual donors, raising more than $45,000. The 900+ donors was a more than 1,000 percent participation increase from last year, and was comprised of UCCS faculty, staff, alumni, donors, parents, and students.
"Thank you to everyone who donated on Giving Tuesday," Hane said. "With your assistance, we surpassed our goal and raised $85,000, which will help fund scholarships for many deserving students."
Donors were able to select from a variety of scholarship funds or to designate a specific area of personal interest toward which to direct their donations.
Giving Tuesday refers to the Tuesday after Thanksgiving in the United States. It is a movement to create a national day of giving at the beginning of the Christmas and holiday season. "Giving Tuesday" was started in 2012 by the 92nd Street Y and the United Nations Foundation as a response to commercialization and consumerism in the post-Thanksgiving season.