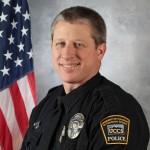 Funeral services are scheduled for 1 p.m. Friday, Dec. 4 at New Life Church, 11025 Voyager Parkway, Colorado Springs, for UCCS Officer Garrett Swasey.
Confirmed speakers include Colorado Governor John Hickenlooper, Colorado Springs Mayor John Suthers,  Chancellor Pam Shockley-Zalabak, Police Chief Brian McPike, Pastor Kurt Aichele and family members.
A motorcade will follow the service and a reception is planned for 4 p.m. at Berger Hall on the UCCS campus.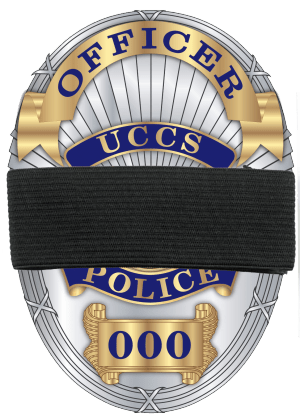 A shuttle to the memorial service will be provided for UCCS faculty, staff and students. Buses will leave from the lower level of El Pomar Center at noon and will return to campus following the service. To reserve a seat, please contact Jim Spice, executive director, Parking and Transportation Services, (719) 255-3058 or [email protected]
The family has suggested donations to either the Officer Garrett Swasey Scholarship at UCCS or a fund designated to support the family.
To contribute to the Officer Garrett Swasey Scholarship, visit www.cufund.org/swasey or mail to UCCS, Office of Development, 1420 Austin Bluffs Parkway, Colorado Springs, CO 80918.
To contribute to the family's support, visit https://www.youcaring.com/the-family-of-officer-swasey-rachel-swasey-and-children-477034/
Additionally, UCCS students plan to sell bracelets in support of Officer Swasey. Funds raised will be go to the Officer Garrett Swasey Scholarship.
Officer Swasey was killed Nov. 27 while responding to an active shooter situation at the Planned Parenthood Clinic in Colorado Springs. He died in the line of duty.
UCCS officers are sworn, state-certified police officers. Officer Swasey was a six-year veteran of the UCCS Police Department. He was an active athlete, and a junior national champion and multiple-time national qualifier with U.S. Figure Skating. He was married and father of two children.
Officer Swasey was honored prior to men's and women's basketball games and at an on-campus vigil Nov. 28.
Gov.  Hickenlooper has ordered all public building flags to be flown at half-staff in honor of the victims of the shootings until further notice.
Related Posts