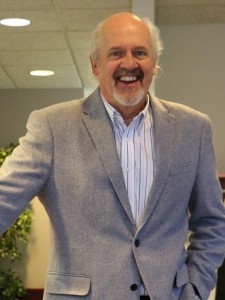 The UCCS Aging Center recently received a $26,000 grant from the Pikes Peak Area Council of Governments' Area Agency on Aging to support the first funded integrated care project at the new Lane Center for Academic Health Sciences.
The grant will link behavioral health, nutrition and physical activity—the three prongs of whole-body health and wellness—in one location.
Through this project, clients who are already receiving mental health treatment from Aging Center clinicians, both at the Aging Center and Peak Vista's Lane Family Health Center, will be able to improve their overall health at no cost to them by receiving services at the co-located Center for Active Living and Peak Nutrition Clinic. Interested clients will benefit from comprehensive assessments and recommendations for physical activity and weight-loss programs.
"Although there is no magic anti-aging pill, a growing body of research supports the notion that lifestyle improvements—including diet and exercise—can minimize physical and mental decline among older adults," Mike Kenny, director, UCCS Aging Center, said. "Physical activity can reduce the risk of cognitive decline, obesity, hypertension, non-insulin-dependent diabetes, peripheral vascular disease, coronary heart disease, osteoporosis and other disorders."
Similarly, maintaining a healthy weight can prevent or minimize many of the same chronic conditions. The ability to access companion services within the same building increases the rate of follow-up and is especially important for older adults with mobility and transportation issues.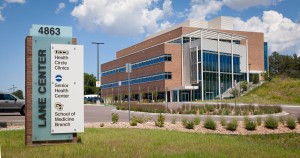 "The integrated care program at the Aging Center is a fantastic opportunity to look at multiple factors that may affect a person's health," Guy Dutra-Silveira, director, Pikes Peak Area Agency on Aging, said. "By integrating psychology, nutrition and fitness, this program will be helping the 'whole person' rather than simply treating a condition. We believe this whole-person approach will result in more effective care and better outcomes for participants."
PPACG serves as the Area Agency on Aging for El Paso, Park and Teller counties and provides programs and services for older adults and their caregivers. No-fee services are funded through the federal Older Americans Act and the State of Colorado for eligible adults 60 years of age or older. For more information, visit http://www.ppacg.org/programs/area-agency-on-aging.
The UCCS Aging Center is the only senior mental health center in El Paso County offering its services on a low-fee sliding scale or at no cost to adults age 55 and older. Under the direction of Mike Kenny, assistant clinical professor, the center also functions as the primary training site for students in the UCCS geropsychology doctoral program. The Center for Active Living provides personal training services and group exercise classes to adults of all ages, including programs tailored for those with chronic disease, in conjunction with other medical service providers. Peak Nutrition provides custom-tailored services that address weight management, eating disorders, sports nutrition, gluten intolerance and allergies, gastrointestinal disorders, nutrition for older adults and teens and mindful eating.
All three clinics are part of the UCCS HealthCircle in the Lane Center. Other HealthCircle members include a nurse-managed Primary Care Clinic and the Veterans Health and Trauma Clinic. For more information, visit www.uccs.edu/healthcircle.
— By Laura Engleman, program director, UCCS Aging Center