UCCS recently earned praise for its support of veterans and active-duty service members by the Military Times, U.S. News and World Report, and other agencies advocating for military and veteran students.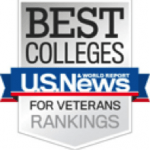 In it's second annual rankings of Best Colleges for Veterans, the editors of U.S. News & World Report listed UCCS as the only public university in Colorado on its list of best Western regional universities for veterans. UCCS was ranked 17 among public and private universities in the Western United States.
To qualify for the new rankings, the schools must be certified for the GI Bill and participate in the Yellow Ribbon Program and Servicemembers Opportunity Colleges Consortium.
In total, there were 311 ranked schools across all 10 U.S. News ranking categories: National Universities, National Liberal Arts Colleges, Regional Universities (North, South, Midwest and West) and Regional Colleges (North, South, Midwest and West). For further details on how the rankings were calculated, visit Best Colleges for Veterans Methodology.
To see a full list of the Western regional universities cited by U.S. News, visit Best Colleges for Veterans Regional Universities (West).
In Military Times' Best for Vets: Colleges 2015 list, UCCS was ranked 44 among 140 public, private and online institutions. CU-Boulder made the list at 86. For more details and a full list of rankings, visit Best for Vets: Colleges 2015.
The list was compiled through extensive research and a data-driven survey that requires schools to meticulously document the services they provide to veteran students, as well as data compiled by the U.S. Education Department, including academic success measures. For more information about the study's methodology, visit Military Times: Our Methodology.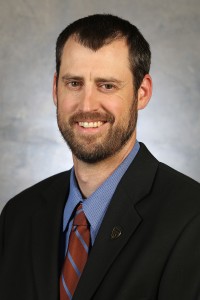 "UCCS is fully committed to supporting veteran and military students. We believe this effort goes beyond being military friendly, as we know that our efforts need to encompass best practices and responsive student services so that UCCS is truly military and veteran supportive – meaning student success, graduation, placement, and employment are the goals – not just enrollment," Phillip Morris, director, Office of Veterans and Military Affairs, said. "The various military and veteran honors we have received demonstrate the significant commitment to our veteran and military community, and represent efforts of staff, faculty, and administrators throughout the university."
Additional honors bestowed to UCCS regarding military and veteran services include: being named a Military Friendly School for the sixth year by Victory Media Military Advanced Education's ranking as one of the Top Colleges for Veterans for 2015, and UCCS's commitment as a Got Your Six Pledge institution, a pledge signed Homer Wesley, vice chancellor, Student Success and Enrollment Management. The pledge represents a holistic effort to support student veterans through graduation.