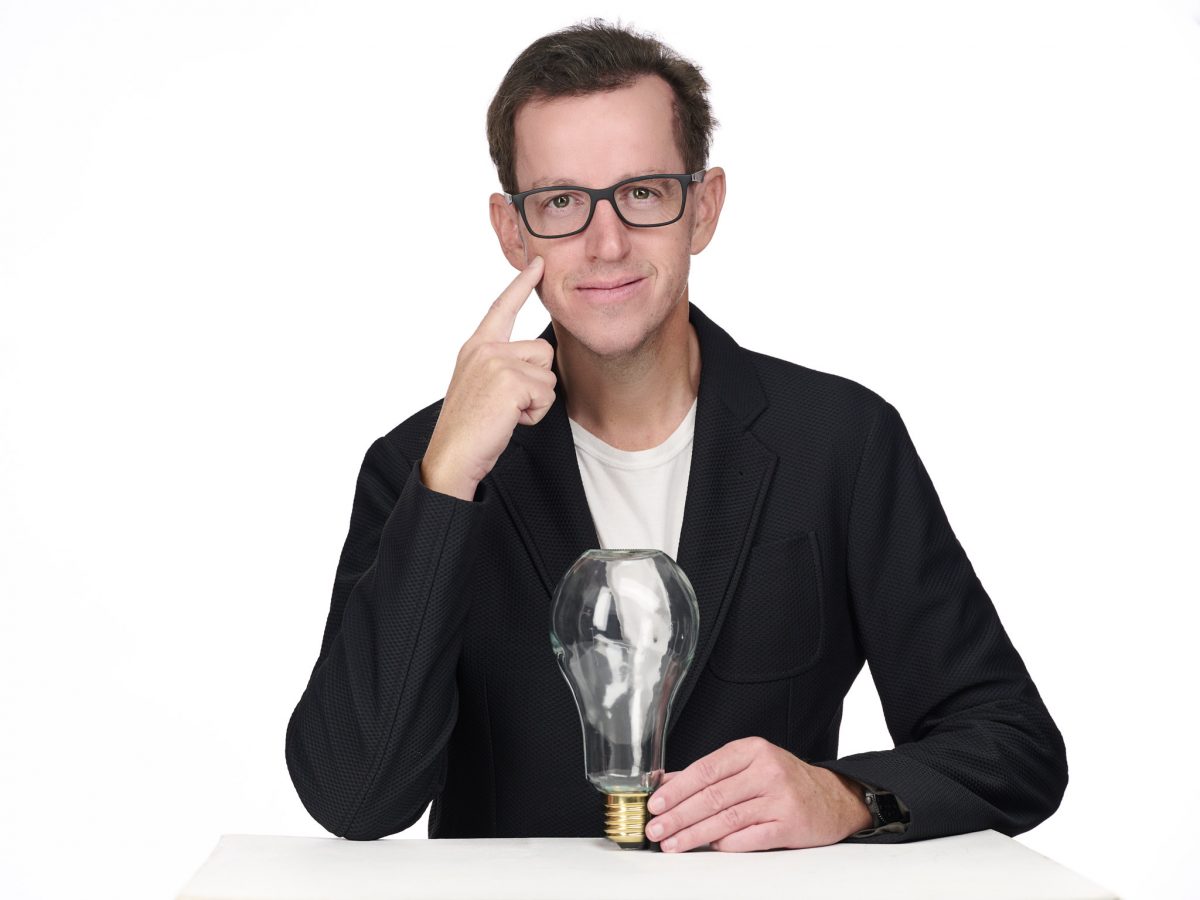 The Dean of the Kraemer Family Library (KFL) Seth M. Porter, D.P.A., is thrilled to unveil KFL's latest strategic move – the integration of an "Inventor-in-Residence & Creativity Consigliere."
This pioneering appointment, to be fulfilled by Benjamin Kwitek, Ph.D. and current Innovation Director at UCCS, underscores KFL's proactive approach toward navigating an uncertain future through choosing to craft and innovate, rather than merely project and anticipate.
"I firmly believe that in this rapidly evolving academic landscape, innovation is our strongest ally," Porter emphasized. "When I created this position, we envisioned the introduction of this pioneering 'Inventor-in-Residence & Creativity Consigliere' role that we would not only be anticipating the future but actively shaping it. This initiative underscores our commitment to reimagining academic libraries, setting global benchmarks and ensuring KFL remains a beacon of excellence and innovation for years to come."
In addition to Kwitek's current teaching and administrative roles, he is an accomplished inventor and entrepreneur. With over a dozen U.S. patents and many more inventions in process, he's someone who thinks differently and has had ideas accepted by some of the world's largest companies – including Facebook (Meta) and Sony.
"I am honored to accept this position with KFL and collaborate in creating the libraries of the future," said Kwitek. "Dean Porter is among the most innovative leaders in the world of academic libraries, and I am excited to see what we can bring to life."
This role is the first of its kind and involves unearthing revolutionary concepts, engendering an ethos of innovation and partnering with library personnel to conceive next-gen services, technological tools, collections and overarching strategies. The endeavor does not stop at internal revamping. The Inventor will orchestrate multiple external events, targeting broader community engagement, ultimately acting as a catalyst for innovation and change. Additionally, their pivotal function as the creativity advisor for the Dean and leadership team further cements their influence in steering KFL's visionary path.
The Inventor's immediate roadmap encompasses comprehensive training tailored for various tiers of the KFL team – from faculty, staff and managers to the Dean's office. The curriculum promises in-depth dives into understanding diverse innovation sources, honing an organizational vision, managing failures, demystifying intellectual property nuances and more.
Noteworthy initiatives in the pipeline include:
Collaborative dialogue with staff, faculty and administration
Joint ventures with local entrepreneurs
Flagship events spotlight innovation
Potential collaboratives brand redesign
Creativity Consigliere: The Creativity Consigliere serves as the Dean's trusted advisor on innovation, guiding strategic ideation, fostering a culture of creative thinking and providing insights on trends, while also facilitating workshops, curating inspiring events and assisting in communication strategies to ensure the institution remains at the forefront of academic excellence
"As Ben and I introduce this innovative role to KFL, we are taking a step towards reimagining how creativity integrates into academia and cultural heritage institutions," noted Porter. "The ripples of this initiative might well be felt beyond our walls, encouraging other institutions to think outside the box and build the future. We are excited to see where this journey takes us."