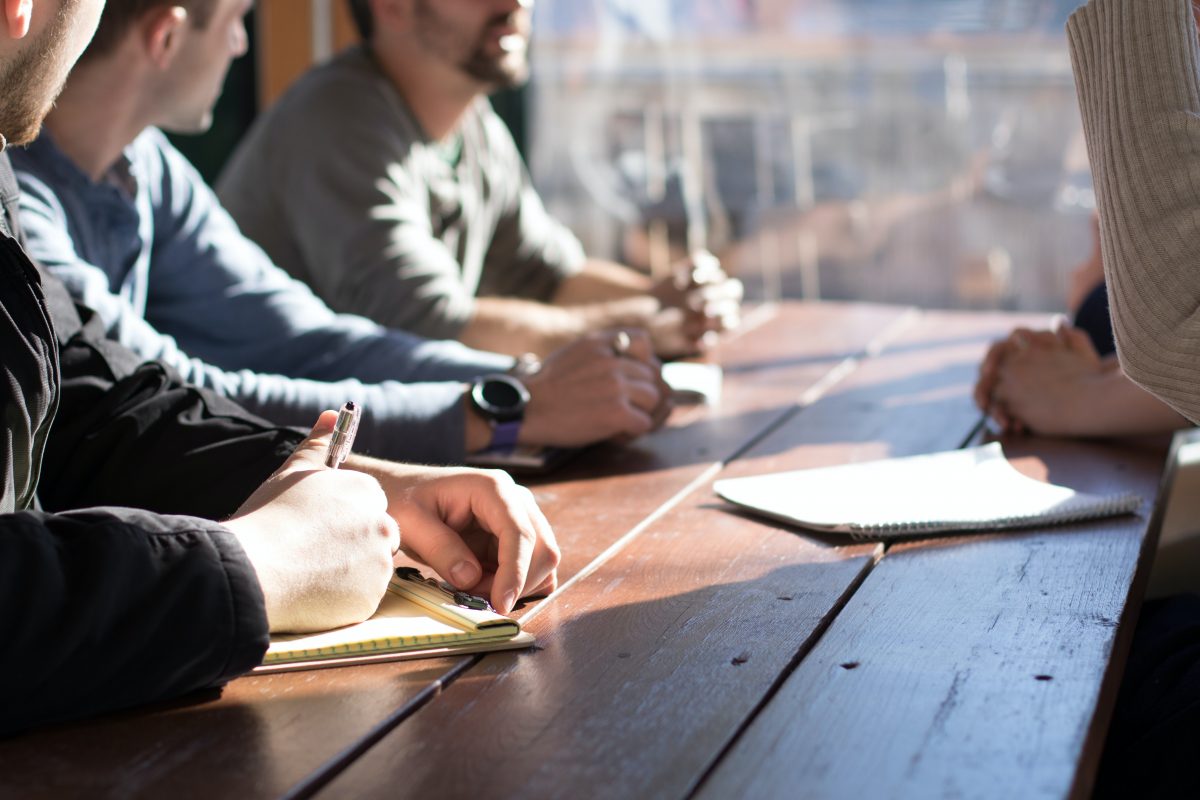 Many students arrive at UCCS with the desire to not only change their own lives, but to change the world. Social enterprises and nonprofit organizations set out to do just this. By operating for a collective, public or social benefit, these organizations seek to improve communities and champion social causes. Goals and scale vary as widely as the problems that our world faces. Colorado Springs alone has about 4,000 nonprofit organizations providing around 45,000 nonprofit jobs and over 1,000 social enterprise jobs.
Yet too often passion is not enough for these organizations to succeed. By not structuring themselves around profit, financial stability and longevity can be a serious roadblock in achieving a vision for a better world. The College of Business seeks to address this very issue and to equip students looking for a vocation with a higher purpose with a new minor in organizational social impact. The minor, launching Fall 2023, equips students with the skills and tools they need to help social enterprise and nonprofit organizations thrive and succeed in their missions.
Lauren Hallaron, instructor of business, government and society, and Jonathan Liebert, CEO and executive director of the Better Business Bureau Southern Colorado, pioneered the organizational social impact minor in the College of Business to address the need for skilled and passionate professionals in the marketplace and in the community and to equip students with the skills necessary to work in social enterprise or nonprofit organizations.
"Typically, folks who work in these more social sectors and types of companies have amazing passions for what they're doing, but they don't necessarily have the business skills required to start, maintain and grow a social impact organization or business." Hallaron wants to change that. "Our students are poised to be able to effectively handle their HR or marketing or accounting or administrative needs, and many of our students are really looking for jobs that serve a higher purpose and are more fulfilling for them."
By introducing the minor, UCCS is in-step with other major universities, from Ivy Leagues and private schools to state schools, that offer variations of sustainability or social impact courses and tracks. Hallaron and Liebert bring real nonprofit and social enterprise experience to the classroom. Students will not only be learning about key issues from textbooks and academic research, but from real-world practitioners as well.
The program includes three classes totaling nine credit hours that will emphasize networking and hands-on opportunities. In all three classes students will have the opportunity to interact with the community and gain exposure to the different types of companies and organizations that exist and discover future opportunities. These experiences will strengthen the relationship between UCCS and the community by connecting businesses with the workforce of tomorrow who are passionate and eager to help solve problems and advance projects. The courses consist of Introduction to Nonprofit Management, Social Enterprise and the capstone course Practical Applications in Social Impact. 
Introduction to Nonprofit Management: Nonprofit organizations serve a vital role in modern society but are also subject to differing regulations and practices than for-profit firms. This course is designed to give students a basic understanding of the value of nonprofit organizations, the benefits they serve to society and how to manage nonprofit firms. Students learn how to apply business concepts uniquely to the nonprofit sector. For instance, the way marketing is utilized may be different in the context of for-profit corporations. How an account or strategic plan is budgeted is different because the organization is entrusted to use donor money to accomplish its mission rather than selling a product directly to a consumer. In this case, the customers or beneficiaries are not the ones paying for the organization's services.
Social Enterprise: Social impact is an innovative way of using business to create solutions to environmental or social issues. Social enterprisers work in a new burgeoning sector of the economy that embraces this merger of mission and margin all while using the powerful economic engine of capitalism to be a force for good. Their success is defined by how their business improves the world. The purpose of this course is to gain a greater understanding of how social impact works and the social impact businesses that have a higher purpose in addition to the pursuit of profits that is reshaping the economy and capitalism. 
Practical Applications in Social Impact: Students get involved and hands-on with an organization in the local community. Whether it's a social enterprise or a nonprofit organization, students will be working on a significant project for the company they're partnered with.
As other universities along the front range also offer social impact programs in business, an experiential course as a capstone to the minor is one way the program is differentiated and offers unique value to students. The minor gives UCCS students an edge for jobs related to social impact and the nonprofit sectors and uniquely positions them to solve some of the world's most challenging problems from climate change and environmental protection to poverty alleviation and homelessness.
The minor and its individual courses are open to all UCCS students that have completed 45 credit hours (2nd semester sophomore standing), but additional courses are required for non-business students to earn a minor in the College of Business.
For additional information on the courses or the organizational social impact minor please visit the Social Impact webpage.
About the UCCS College of Business
The College of Business was established in 1965 and has more than 1,300 undergraduates and 350 MBA students. The College of Business and Administration awards the Bachelor of Science in Business and Bachelor of Innovation degrees. The Graduate School of Business Administration awards the Master of Business Administration, Master of Science in Accounting and Executive Doctor of Business Administration degrees. More than 10,000 alumni of the College of Business live and work around the world. Learn more about the College of Business at UCCS.