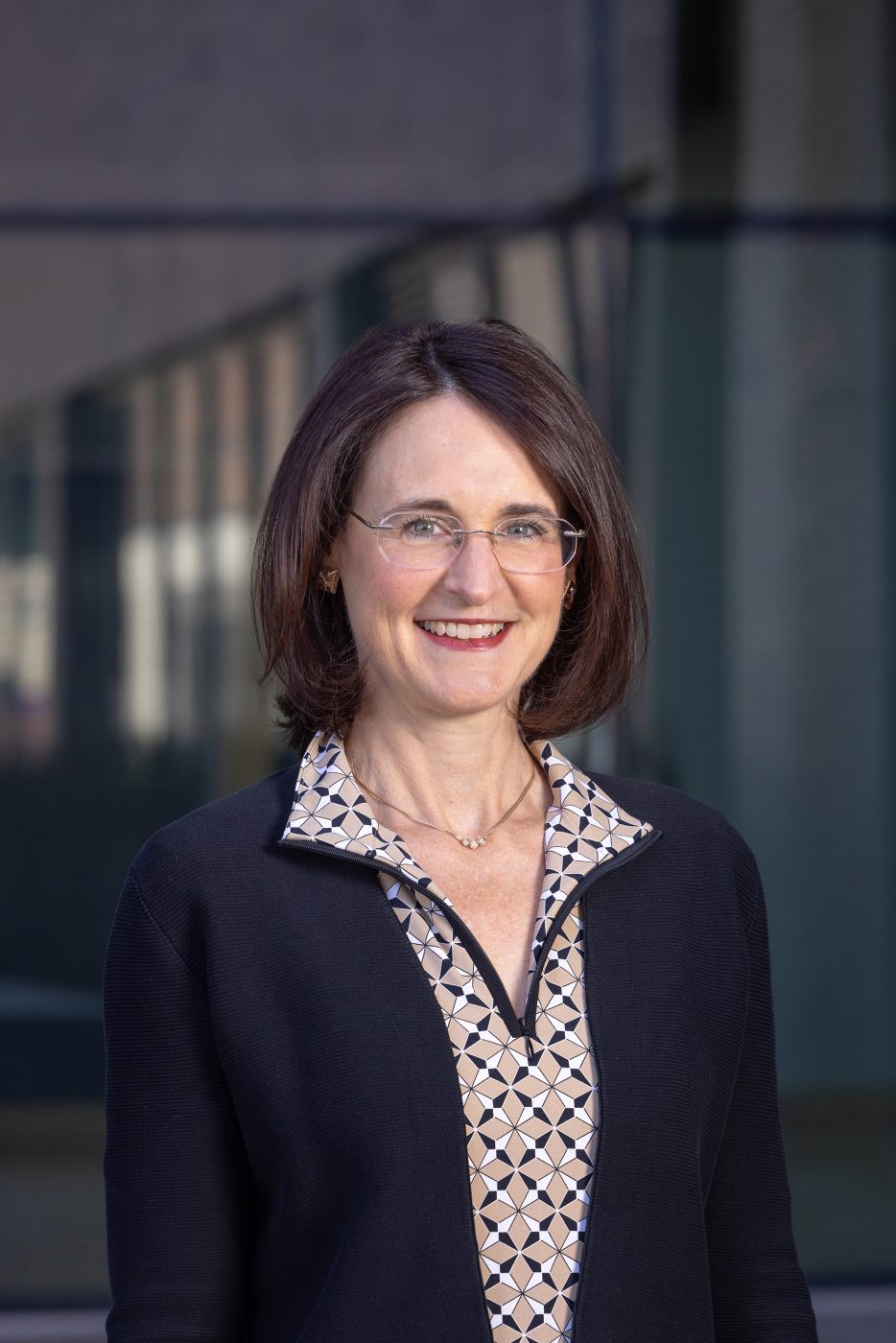 Jennifer Sobanet, Ed.D., will be the interim chancellor for UCCS beginning July 1, 2023.
Sobanet is a Coloradan and state higher education leader. Her experience includes positions at CU and other Colorado higher education organizations, state government and the private sector. She most recently served as Executive Vice Chancellor of Administration and Strategy at the University of Colorado Denver, joining the institution's leadership team in 2016.
"In Jennifer, the UCCS campus and the community of Colorado Springs will benefit from a history of thoughtful leadership in Colorado," said CU President Todd Saliman in his announcement to campus. "Jennifer's experience, kindness and thoughtful leadership style are why I am pleased she will guide UCCS in an interim capacity. She is a leader who listens first, works collaboratively to develop plans, and then empowers those around her to act and advance the organization."
Along with a Doctor of Education degree from the University of Colorado Denver, Jennifer earned a master's degree in international studies, with concentrations in Latin America and Spanish, from the University of Pennsylvania's Lauder Institute and holds an MBA in international financial management from the Wharton School of the University of Pennsylvania.
At CU Denver, Jennifer oversaw administrative strategy and campus finances and directed the work to incubate, resource, and operationalize the campus' strategic initiatives. She helped build and implement collaborative campus processes to address CU Denver's fiscal challenges. Her work developing new community, corporate and public/nonprofit partnerships elevated CU Denver's research and creative works, teaching and learning, student experiences and success, and community impact.
Before joining CU Denver, Jennifer spent nearly a decade in management consulting and corporate finance after serving as an economist and budget analyst in Colorado Governor Roy Romer's Office of State Planning and Budgeting. She went on to serve as the chief financial officer and vice president of finance and administration at Front Range Community College and the acting executive director and chief operating officer of the Colorado Department of Higher Education before assuming her Executive Vice Chancellor role at CU Denver.
"It is an honor for me to serve as the interim chancellor of the University of Colorado Colorado Springs," Sobanet stated in an email to campus. "I have spent the past seven years on the CU Denver campus and had the opportunity to work in partnership with UCCS on many joint initiatives. Through those partnerships, I had my first glimpse into how truly special you are and that is why this moment means so much to me. The UCCS Mountain Lion family is an extraordinary community I can't wait to join. I am excited to work with each of you to ensure that all of our students can succeed and that the university community thrives."
A national search is being prepared for a permanent chancellor, and details on the search process should be announced to the campus community in the coming months.