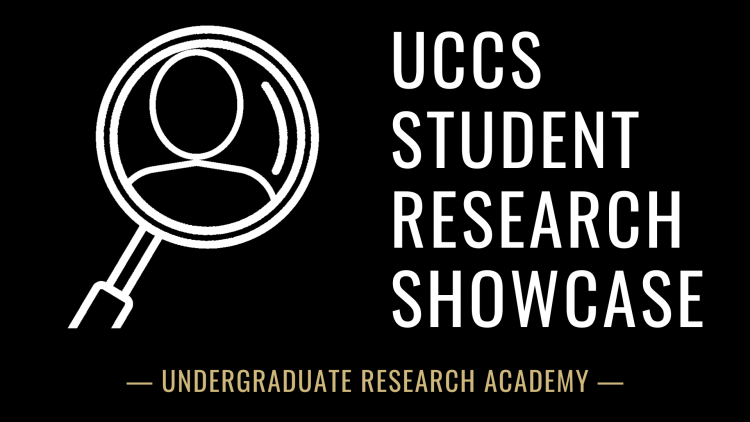 1. What was your path to UCCS and working with your faculty mentor?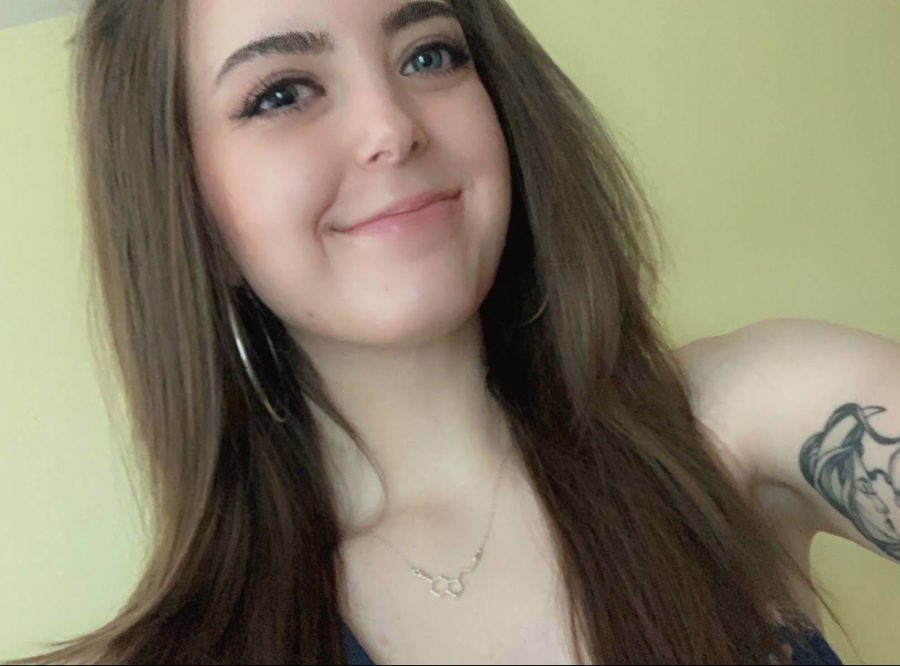 I was a transfer student to UCCS in 2021. I began my degree in psychology with a desire to improve psychological health in individuals and the community, but at the time thought that the only way to do this was by pursuing a path in counseling.
However, my time at UCCS showed me the possibility of helping others by asking questions whose answers can have meaningful, tangible implications for how individual and community mental health are approached. I have been hooked on pursuing research ever since!
I was first introduced to my love for research by Dr. Al-Shawaf, whose lab I am also a part of. He asked me to be a research assistant on a project that he was working on with Dr. Weiskittle, who is now my faculty mentor. Some time after this, I arrived at a point of wanting to explore novel research questions of my own and my developing research interests had evolved to mirror many of the areas that Dr. Weiskittle's work specializes in. I decided to reach out her and request that she be my mentor for the URA and we have been working together ever since! She is now acting the faculty mentor for my senior honor's thesis project and I am excited to continue working with her on research even after I leave UCCS!
2. If you were describing your research/creative work to someone outside of your field, what would you say?
My research interests center around examining the topic of death and mortality through a variety of lenses. My primary focus is on researching death-related risk factors for different age and population groups with the intent of using that scientific knowledge to translate to tangible improvement in clinical interventions related to suicide and other death experiences. I am especially passionate about engaging in research that improves scientific understanding of and interventions available to underresearch and underserved populations. As such, my URA study focused on studying potential risk factors for older adult suicidality from an evolutionary psychology perspective.
3. Which concept or discovery from your research/creative work most excites, invigorates or inspires you?
The concept from my research that excites me most is the idea of using scientific knowledge to make real-world improvements in the lives of individuals and the community. I think there is so much opportunity available for improving how people interact with the topic of death and suicidality for the better and I am excited to be even a small part in that!
4. Describe how and why this research/creative work was started.
I began working on the URA after looking at age-related peaks in suicidality/suicidal behavior and noticing that there was a significant increase in this behavior for all genders after the age of 65. I was curious about why this was, but upon completing a literature review I found that the existing information on this topic was deeply lacking. I wanted to add to the body of existing literature on the topic of older adult suicidality in the hopes of utilizing my findings to inform future research directions and directions for potential improvements in clinical intervention and prevention efforts for this age group.
5. What has the experience of working with your faculty mentor and fellow researchers been like?
The experience of working with my faculty mentor and fellow researchers has been the best part of my time at UCCS. Working with both Dr. Weiskittle and Dr. Al-Shawaf completely altered where I thought I would take my career in the field of psychology and equipped me with the foundation that I need to succeed after UCCS. Their guidance has opened the door to opportunities that I never would have even known about or considered without their guidance. Interacting with my fellow researchers has also been extremely rewarding. I've been so inspired by their projects and learned so much from their personal research journeys.
6. How has this work helped prepare you for your future in graduate school or your career?
This work has been invaluable in helping me prepare for graduate school. Graduate school is nothing if not competitive and being a part of the URA has given my CV a competitive edge to get into my desired programs. More importantly, my work as a research assistant has taught me skills that I need to be successful as I enter graduate-level research.
7. What has been the most memorable part of working on this project with your faculty mentor?
The most memorable part of working on this project with my faculty mentor is my faculty mentor herself! Dr. Weiskittle has been so supportive of my research directions every step of the way through this project and really shown me how awesome a career centered around meaningful research could be! She has offered me the independence to build skills on my own, while also being an incredible source of support all the way through. Building a working relationship with her has impacted so many aspects of my future directions for the better and as a result of my with her I feel that I am entering into graduate school with the foundational abilities required to be successful.
8. What advice would you give first-year students who are interested in working with a faculty mentor?
If you are even considering working with a faculty mentor my biggest advice would be to do it! I truly cannot express how valuable my work as an undergraduate research assistant and my relationships with my faculty mentors have been for my undergraduate experience. The classes that I took for my major were wonderful, but it was in the lab and during experiences like the URA where I felt like I actually absorbed what I had learned as I had to apply it to real projects.
Working with my mentors also was a huge catalyst in refining what I wanted to do in my life after UCCS and I know if I hadn't worked with them I would be leaving undergrad having missed out on discovering a path in psychology that I am so passionate about. I also would be leaving feeling far less prepared to pursue graduate education and a less competitive applicant to graduate programs. And most of all, I would have missed out on the amazing relationships I built with my faculty mentors. Working with them truly has been the highlight of my career at UCCS!
The Undergraduate Research Academy encourages UCCS students to expand their education beyond the classroom through participation in research and creative projects while engaging in mentorship with UCCS faculty. The yearlong collaborative research projects further students' professional and academic development while furthering faculty members' research program goals.
UCCS celebrates this year's cohort of Undergraduate Research Academy student and faculty researchers. All those interested in participating should visit the Undergraduate Research Academy website for more information.