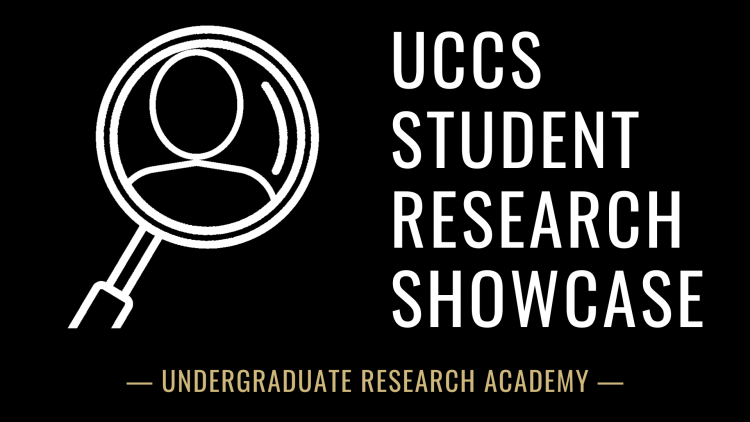 1. What was your path to UCCS and working with your faculty mentor?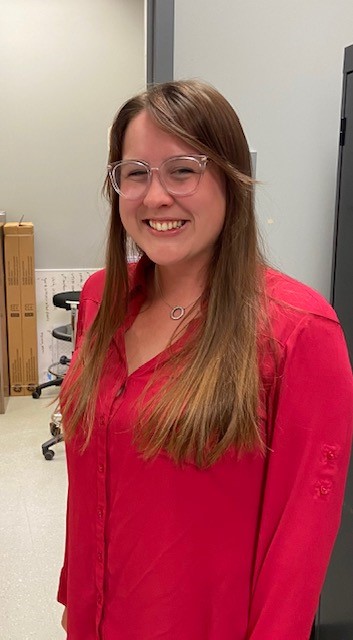 After serving four years with the U.S. Air Force, I decided to further my education and interest in Biology. During my first semester, I took Intro to Bio with Dr. Amy Klocko and asked her about possible internship opportunities or research. I soon learned about the biology lab and her research with plants, and the process of genetic modification on apple trees. It sounded really fun and intriguing, so I asked to become a part of her lab during my sophomore year. Once I started, I definitely needed to learn quickly but Dr. Klocko was always supportive and answered all my questions. This valuable experience has given me confidence in my work and access to new opportunities, such as the URA. Over the past year and a half, I have been working with Dr. Klocko and she has been an invaluable source of experience and knowledge.
2. If you were describing your research/creative work to someone outside of your field, what would you say?
I would describe my research as DNA replication synthesis, since a lot of what I work on is extracting apple tree DNA out of E-Coli. I grow colonies of E-Coli and spend a lot of time pipetting really small volumes of samples. We study the DNA, specifically looking for changes, such as deletions or inversions. These changes would provide valuable data regarding the functions of specific genes in apple trees, hoping to create new genetic diversity within both the plant and the fruit.
3. Which concept or discovery from your research/creative work most excites, invigorates or inspires you?
It is surreal to be encountering DNA that has been edited by CRISPR. When it was first discovered in 1987, it was revolutionary, and what was thought to be something of Science Fiction has now been realized. Furthermore, this process was only capable within prokaryotic cells, and now we have transferred this ability to gene edit within nature into a prolific tool with the potential to change the world.
4. Describe how and why this research/creative work was started.
This work started in 2015 and was built off a different project that was targeting the same gene. The old method suppressed the RNA, where the new method using CRISPR can edit the genes and turn them off. This new method is more specific and allows for a more precise study of the gene function.
5. What has the experience of working with your faculty mentor and fellow researchers been like?
This experience has been enlightening, and the environment energetic! I really enjoy working under Dr. Klocko, and she really creates an atmosphere where everyone in her lab is valued and supported. The other researchers are the best! Everyone is knowledgeable and happy to help.
6. How has this work helped prepare you for your future in graduate school or your career?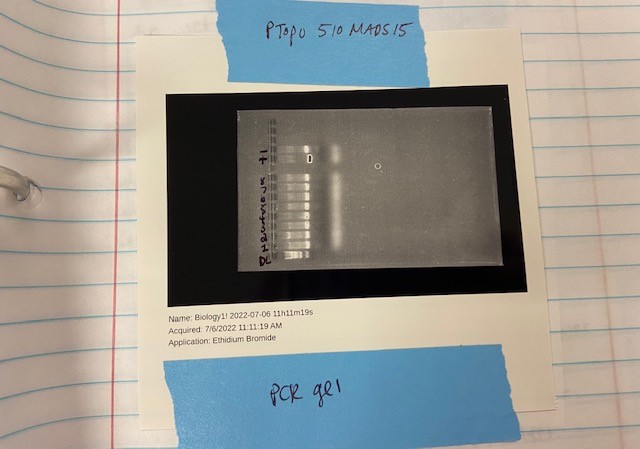 This work, in particular, has been great in preparing me for what may be while pursuing a master's degree in genetic counseling. Working here, I get to examine DNA and get a hands-on grasp of lab work. This work will surely provide a strong foundation for understanding genes and how they function.
7. What has been the most memorable part of working on this project with your faculty mentor?
The most memorable part of working on this project has been being able to learn how to clone the DNA that was provided and insert it into the E-Coli. That was something I got to do this summer while being a part of the URA, and it was really cool to learn about other steps of my project I had not before.
8. What advice would you give first-year students who are interested in working with a faculty mentor?
If you are a first-year student, I encourage you to get out there and talk with your professors. Ask questions. If there is an interest you have, or a topic you want to learn about, there is always research or projects going on and clubs to join. Without asking, you could never discover what new opportunities have to offer.
The Undergraduate Research Academy encourages UCCS students to expand their education beyond the classroom through participation in research and creative projects while engaging in mentorship with UCCS faculty. The yearlong collaborative research projects further students' professional and academic development while furthering faculty members' research program goals.
UCCS celebrates this year's cohort of Undergraduate Research Academy student and faculty researchers. All those interested in participating should visit the Undergraduate Research Academy website for more information.