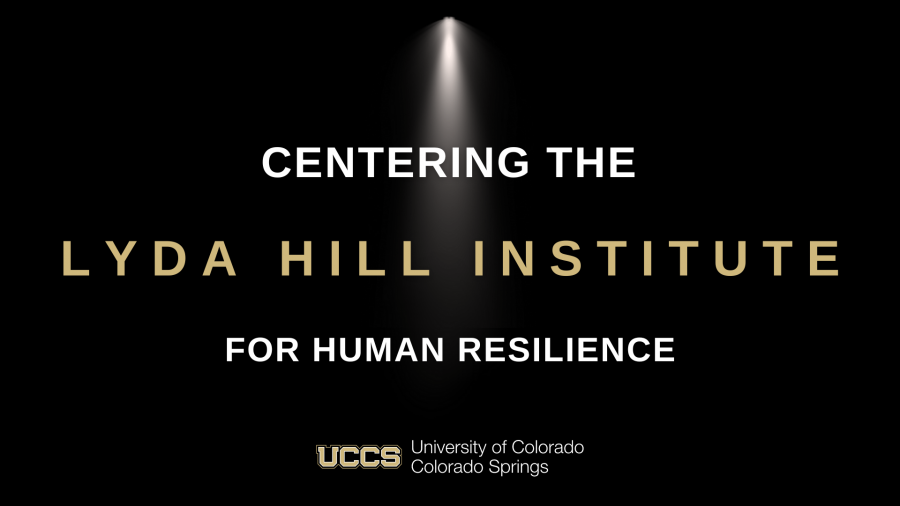 Many people have experienced adversity — from veterans and first responders, who often experience trauma as part of their job, to individuals who have survived a car accident, a traumatic childhood, post-traumatic stress, depression, anxiety or substance use. Even living through a pandemic qualifies as an adverse experience. That means that many people have experienced trauma, which can lead to negative mental health consequences such as depression, anxiety and substance use.
But through the trainings and clinical services offered by the Lyda Hill Institute for Human Resilience, those tough experiences can become opportunities to cultivate greater personal resilience.
Founded in 2020, just weeks before COVID-19 swept across the world, the Lyda Hill Institute for Human Resilience embarked on a mission to advance human resilience. How? By designing evidence-based solutions through interdisciplinary research, healing therapies, and community training and empowerment.
The Institute works across these three divisions to bring trainings and resources to different populations. Its Healing division focuses on helping individuals and families to heal from trauma. Clinicians in the division work with everyday populations, like individuals who have experienced a traumatic incident such as a car accident or rape, as well as specialized groups, including active-duty military, veterans and first responders.
To bring mental health support to wider populations, the Institute's Community Training & Empowerment division helps individuals cultivate resilience within themselves and their communities with a variety of training programs. The Institute's Peer Support program, for instance, gives professionals in high-stress careers, like law enforcement and the healthcare field, skills to recognize trauma in their peers and intervene in crises.
The Institute's work is all backed by the cutting-edge research and evidence-based practices originating in its Research division, which works to create breakthroughs in mental health therapies and the foundational science of resilience.
For Dr. Chip Benight, Professor of Psychology at UCCS and Executive Director of the Institute, the Institute's mission is a dream come true.
"I've studied the human capacity to overcome severe adversity for my entire career," Benight said. "My clinical interests have always centered on helping people manage serious traumatic and health related challenges. The success of our goals for the Institute really is like making my dream come true for helping those in most need."
To learn more, we sat down with Benight to discuss the mission and vision of the Lyda Hill Institute for Human Resilience, and its goals for the future. Read Benight's interview below.
1. Describe how and why the Lyda Hill Institute for Human Resilience was started.
The Lyda Hill Institute for Human Resilience was started to advance three primary aims:
To create a nationally recognized team of researchers all focused on the science of resilience.
To revolutionize how trauma survivors are cared for by moving us away from the current pathologizing, medicalized framework to one that empowers survivors through a whole person approach.
To develop innovative methods for building community and family resilience that creates interwoven networks of mental, physical, and spiritual strength.
2. How does the Institute's work align with your own background?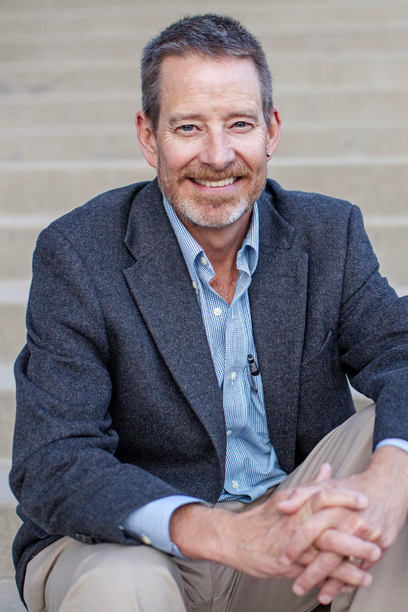 In many ways, the Institute is central to my background and interests. I've studied the human capacity to overcome severe adversity for my entire career. My clinical interests have always centered on helping people manage serious traumatic and health related challenges. In addition, having grown up in a family that was highly involved with community-based advocacy, building community resilience just makes sense.
Thus, the success of our goals for the Institute really is like making my dream come true for helping those in most need.
3. Share a project, piece of research or initiative the Institute has advanced that you're proud of.
First of all, I'm deeply proud of the team at the Institute. The success we've had as a newer institute is due to the incredible commitment and creative investment of our clinicians, our researchers, and outreach staff.
There are multiple examples of the Institute making a difference in so many lives — our clinicians work every day with members of the military, first responders, and their families. One of the most visible projects would be our GRIT program, which we developed in response to the pandemic. By April of 2020, we developed and launched the Greater Resilience Information Toolkit (GRIT) program to our local community to build resilience. The free, five-hour program is designed to teach anyone how to be a resilience coach for the people they love and care for. Since its inception, the program has grown exponentially and is now in 49 states and 21 countries around the world.
4. What do you see as the next big topic or issue the Institute will tackle in the next year?
We are super excited to open the doors to the Milestones Resilience Care Center. This center will be the only place in the country (of which we are aware) that has a wrap-around approach focused on empowering trauma survivors as they find their inner compass moving forward. We are integrating healing environmental design, physical wellness, creative arts, technology, and strength-based trauma psychotherapy — creating a team of providers working together to enhance well-being.
5. What is one of the most surprising things you've learned as Director?
The pandemic taught me a lot in that it helped me to be mindful of what is important in life. The Institute has, at its core, a mission to be a place where we help change the world in ways that make a measurable difference in people's lives. As Executive Director, I didn't expect this mission to be seen as critical by a lot of people in our community and beyond. Incredibly, I've been lucky to meet several people who have joined us to make our vision a reality. I'm deeply indebted to these people and to my own team, who are so passionate about what we are doing.
6. Is there a project or program that never got off the ground that you wish you could reignite?
My mind never ceases to think about projects or programs that would be good to accomplish, but one that I floated about 2 years ago was linking the arts to resilience. I was envisioning "A Year of Resilience in the Arts" as a way for the community to heal and cope with the pandemic.
The timing was just not there, but I'm excited to say that Jane Rigler, Associate Professor of Interdisciplinary Arts at UCCS, in collaboration with the Institute and other champions of the arts in our community, has submitted a National Endowment for the Arts grant joining together a group of local and national artists in a collaborative effort focusing on resilience. This grant required a match, so we are actively fundraising $65,000 to make this project a reality. We hope to have the first Arts and Resiliency Gathering in the fall of 2023 and every year after that as a community celebration around resilience and art.
7. What part of the Institute's work most excites or inspires you?
The opportunity to lead the most incredible people I know, all working together towards our mission. It doesn't get any better than that.
This article is part of a series of stories of UCCS' academic centers. You can learn more about the Lyda Hill Institute for Human Resilience online.