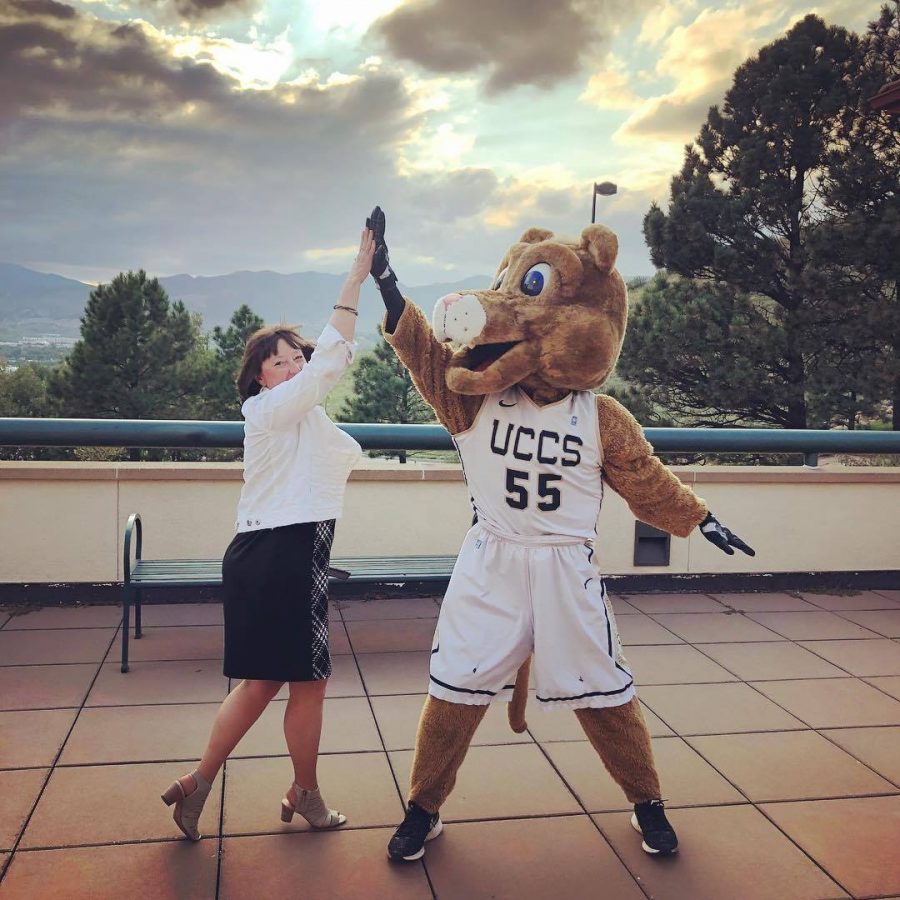 Valerie Martin Conley, Dean of the College of Education, is leaving UCCS at the end of the spring semester to accept a position as Provost and VP of Academic Affairs at Idaho State University in Pocatello, Idaho. Conley leaves UCCS after seven years as Dean.
Conley was hired in 2015 and guided the College of Education through several changes, including the introduction of four new undergraduate programs during her tenure. The programs have proven to be successful in attracting new students and solidifying the College of Education.
"Our enrollment has increased significantly over the time that I've been here. And gaining those undergraduate programs was certainly helpful in the college getting on sound financial footing," Conley said. "The college had struggled with having adequate resources to support our work, and we were able to come through that to position the college for future success, and I'm especially proud of that."
Conley leaves with fond memories of her experience in Colorado Springs, citing the ribbon cutting ceremony for the renovated space in University Hall as just one of the many highlights.
"I really will miss the people at UCCS the most, and especially the people in the College of Education. They've become much like family. And I'm also going to miss the people in the Colorado Springs community that I've connected with," Conley said.
Conley also expressed her gratitude for the students and faculty at UCCS.
"Thank you to the faculty and the staff for supporting the vision and the students for entrusting their education to us," she said. "I really do believe education is transformational, and I just am grateful that students trust us with their futures. I take the opportunity to provide leadership for that educational experience very seriously, and I'm grateful for the opportunity to have been a leader at UCCS."
The search for a new College of Education dean is in progress, with hopes of announcing a replacement in the coming months.