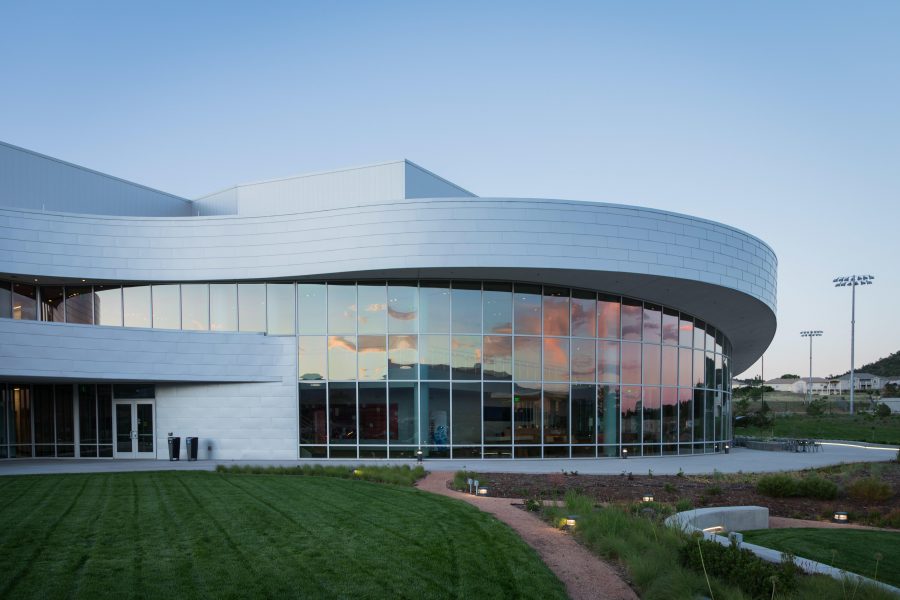 The UCCS Galleries of Contemporary Art will be showing a solo pop-up exhibition by Colorado artist Jessica Langley in the Project Space titled HYMENOPHORE. The exhibition will be on view May 5–21 at the UCCS Ent Center for the Arts.
A gallery talk with the artist, as well as curator Daisy McGowan, is planned for Thursday, May 5 at 6 p.m., with a reception from 5–8 p.m. featuring a music performance by Brian Elyo in the GOCA lobby. All events are free and open to the public with no pre-registration required to attend.
GOCA's Project Space series features many of southern Colorado's most innovative artists in short-run exhibitions focused on experimentation. GOCA's curatorial program has been heavily focused on independently-produced major exhibitions that take years to plan. This new series allows flexibility in the curatorial calendar, offers artists a platform, funding, and invites guest writers to respond to the works and add to the critical dialogue across the community. The series is curated by Daisy McGowan, UCCS GOCA Director, with a goal to invite guest curation for future pop-up exhibitions.
About the artist
Jessica Langley is a multimedia artist based in Colorado. She has exhibited her work internationally, and has been an artist-in-residence in numerous programs including Skaftfell Center of Visual Art in Iceland, Askeaton Contemporary Art in Ireland, the SPACES World Artist Program in Cleveland, and the Digital Painting Atelier at OCAD-U in Toronto.
She was a recipient of the J. William Fulbright Scholarship for research in Iceland, and earned her MFA from Virginia Commonwealth University in 2008. Langley is an amateur mycologist, and her artwork and writing have been published in the New York Mycological Society Newsletter, New American Paintings, NPR, Hyperallergic and Temporary Art Review.
Instagram @therealjesslangley | Image credit: Jessica Langley
About the UCCS Galleries of Contemporary Art (GOCA)
UCCS Galleries of Contemporary Art (GOCA) is a regional hub of contemporary art, culture, and conversation. By featuring world-class artists, hosting artist and expert talks, and independently producing and offering meaningful events, GOCA engages UCCS students, faculty, staff and Pikes Peak Region community members in discussions about contemporary culture and life. GOCA is a contemporary arts organization with two galleries, at the Ent Center for the Arts and a satellite downtown location in the Plaza of the Rockies building, as well as an outdoor public sculpture program, Art WithOut Limits.