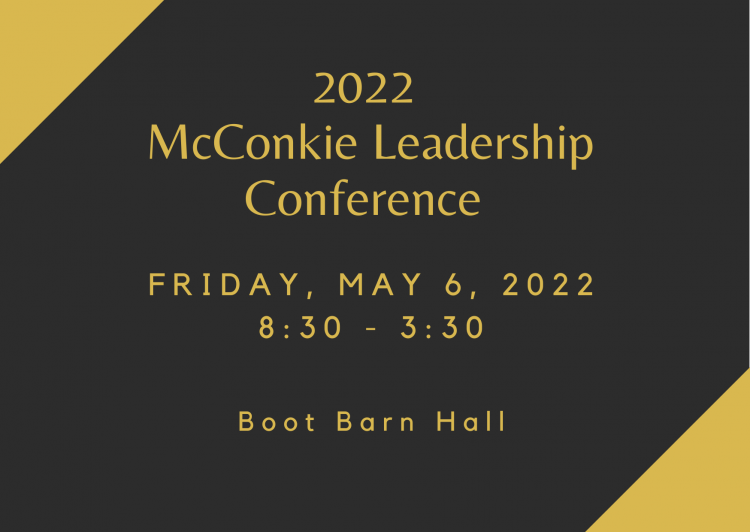 The School of Public Affairs will be featuring Jackie Freiberg at the 2022 McConkie Leadership Conference on Friday, May 6 from 8:30 a.m. to 3:30 p.m. at Boot Barn Hall.
"Leadership matters," said George Reed, Dean of the School of Public Affairs. "This conference is the one day we take time out to consider leadership in organizations. Jackie Frieberg is a nationally known expert and highly sought after speaker on the topic."
Freiberg is recognized as one of the "Top 30 Best Minds on Leadership" and is one of the most sought-after female business speakers in the nation. For over 30 years, Freiberg has been helping people become more courageous leaders who accelerate performance and innovation, embrace uncertainty, and drive change.
"The McConkie Leadership Conference has become the regional premier event for those interested in improving leadership in organizations," Reed said. "It is an inexpensive way to attend a high-quality leader development event."
This year's conference will focus on the lines between work and life that have become blurred and blended, yet distanced and virtual. It will offer insight on how to lead and navigate in the midst of ongoing disruption and uncertainty and new ways to stay courageous, engaged, connected and productive in a changed world.
2022 McConkie Leadership Conference
Where: Boot Barn Hall, 13071 Bass Pro Drive Colorado Springs, Colorado 80921
When: Friday, May 6, 2022 from 8:30 a.m. – 3:30 p.m. (continental breakfast and lunch will be served)
Registration is now open here.
Questions about the event? Please contact [email protected].