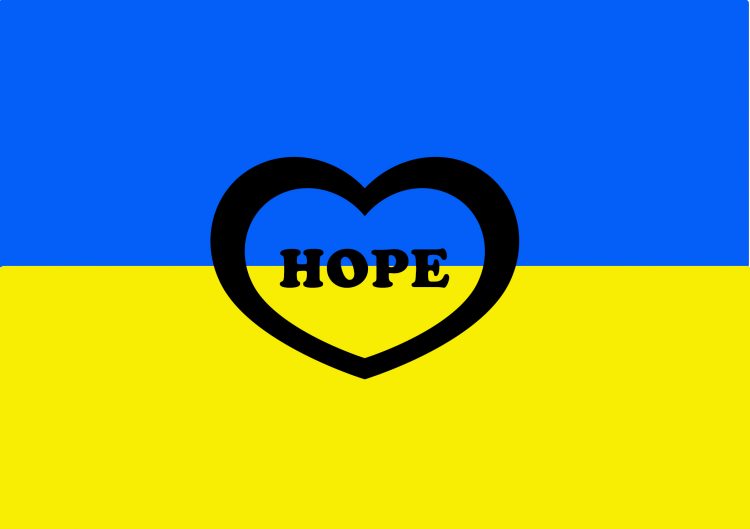 The UCCS music program will be hosting a concert and fundraiser in support of the people of Ukraine and in celebration of their music and culture. The event will take place at 7:30 p.m. on Saturday, April 30 in the Shockley-Zalabak Theatre at the Ent Center for the Arts.
This concert will include internationally renowned Ukrainian and American artists from the Colorado Springs Philharmonic, Chamber Orchestra of the Springs, the Colorado Vocal Arts Ensemble, Colorado College Chamber Chorus, Women's Reflection Quintet, and UCCS Faculty.
Internationally-awarded musician Siuzanna Iglidan, who recently performed at the Grammy Awards with John Legend, will also be featured at the concert.
Proceeds from the event will be donated to the UN Refugee Agency and Razom, which provides medical aid to Ukraine, and to the UCCS Displaced Scholars Support Fund. Information for other donation funds will also be available at the event.
This event is organized by UCCS faculty who have come together to respond to this humanitarian crisis. The organizing committee is made up of Haleh Abghari, an instructor in the music program; Eugenia Olesnicky, a professor of biology; and Dmytro Bozhko, a professor of physics.
"This event is more than just a fundraiser," Olesnicky said. "It is an opportunity to honor and experience the Ukrainian culture."
All performers and organizers are donating their services to maximize fundraising. Aside from financial support, this event makes a strong statement against this brutal war and for solidarity and compassion in our community.
"We've had such positive and enthusiastic responses from top musicians in our area, who want to be a part of this event," said Abghari. "It's a way for us as artists to make our work relevant to our times and voice our support for the innocent people affected by this war."
"If our efforts will help to save even one life, we have accomplished our goal. Here at UCCS, we work at all levels to provide help to displaced scholars and students. I am very proud of everyone who joins these efforts," said Bozhko.
The organizers would like to thank the UCCS College of Letters, Arts and Sciences for their financial support of the event.