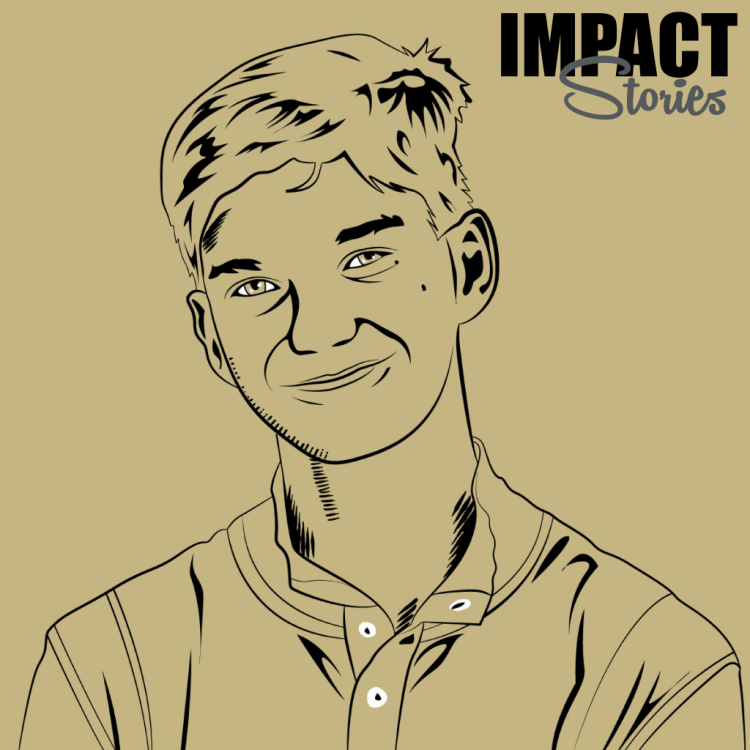 Connor Clay came to UCCS in 2019 with his declared major in computer security. As a kid he would spend hours looking through various computer settings to figure out what they did – and after learning about scammers and hackers that steal people's personal information, he knew he wanted to be in a field that prevents cyber-attacks from happening.
While he enjoyed the courses for his major at UCCS, he soon learned there was a degree that would better suit his aspirations. That degree was in cybersecurity management.
"I found out the College of Business was introducing a cybersecurity management degree and decided to switch my major," Clay said. "I could combine my passions for business and computer science."
Working toward a cybersecurity management degree also meant Clay could take advantage of unique opportunities like the Cybersecurity Apprenticeship Program at UCCS, which gives him credit toward his degree while gaining hands-on experience in the cybersecurity industry.
"The apprenticeship has allowed me to continue working towards my degree while learning practical skills for my future," said Clay. "I work on real scenarios I would encounter working in the cyber security industry and the labs make me feel like I'm truly using the skills I'm learning about."
Clay is wrapping up his last few semesters at UCCS and recently applied for a full-time cybersecurity job. Besides discovering a degree in the perfect field and knowing he is prepared for his future, a memorable experience for Clay was being awarded the Kane Foundation Scholarship.
"Earning my Kane scholarship has allowed me to come to UCCS to pursue my academic goals," said Clay. "Without a scholarship, I more than likely would not have attended college or at the very least needed to take out thousands of dollars in student loans."
Having the Kane scholarship granted Clay more time and instead of keeping a full-time job and being a full-time student, he could work part-time and spend the remainder of his time studying.
"I'm incredibly grateful to have this opportunity to succeed in college," Clay said. "I thank every single scholarship donor for changing the lives of not only me but all scholarship recipients. Every scholarship, no matter how big or small, makes a huge difference in the lives of students."
Clay knows his success was possible because of the scholarship he received.
"I would not be here today without the generosity of scholarship donors and for that I am forever grateful," said Clay. "I was at the top of my class in high school graduating with a 4.2 GPA and have always loved being in school. However, there was a huge financial barrier that could have stopped me from entering college."
Thanks to the scholarship that helped Clay make the most of his college experience, he is thrilled to graduate in May 2023. He shared that a UCCS degree is much more than just a piece of paper saying you graduated: it is the culmination of academic skills, job readiness and proof that you are part of a supportive community.
"My UCCS degree will allow me to enter the cybersecurity industry that I otherwise would not have entered if I went to a different school," said Clay. "A UCCS degree opens up a whole world of opportunities."