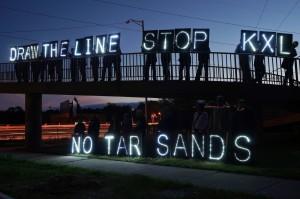 The UCCS Galleries of Contemporary Art with UCCS Peak FreQuency Creative Arts Collective will open a new GOCA's new exhibit, PROTEST!, and a multidisciplinary performance  "Resistance and Rebellion: Remember the Past to  Carve the Future" from 5 p.m. to 9 p.m. on Jan. 31.
The performance and exhibit are free and open to the public.
The exhibit features the work of six contemporary artists addressing the issues and concepts related to protest in multiple forms. The artists are LaToya Ruby Frazier, Bradley Flora, Lane Hall, Lisa Moline, Scott Johnson, and Dareece Walker. Artist talks begin in the gallery at 5 pm. The exhibit will be on display through March 22.
A multidisciplinary performance, "Resistance and Rebellion: Remember the Past to Carve the Future" will take place at 7 p.m. in the gallery. The performance features Ensemble Peak Frequency, the Ormao Dance Company, Psychoangelo, and vocalist Tim Eriksen performing works associated with acts of social and political resistance, rebellion and oppression.
About the Exhibit
Historian Howard Zinn declared Colorado's historic Ludlow Massacre as "the culminating act of perhaps the most violent struggle between corporate power and laboring men in American history." As part of the state-wide marking of the 100th anniversary of the Ludlow Massacre, an event that sparked the modern labor movement, GOCA invited six artists to address the concept of protest through their varied artistic practices. Hailing from regional and national locales and contributing photography, mixed-media, video and performance works, the artists are, through their works, expanding upon an historic event.
About the Concert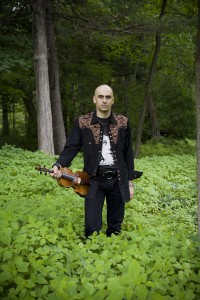 In connection with the anniversary of the Ludlow Massacre, Ensemble Peak FreQuency of the UCCS Music Program joins with hardcore Americana folk artist Tim Eriksen, the Ormao Dance Company, Psychoangelo, and UCCS student musicians. The groups will perform with an ear towards social justice and political consciousness, connecting the past, present and future through sound, space, song and movement. This concert will include American folk songs, Louis Andriessen's "Worker's Union," and new works by Psychoangelo, all wrapped in Ormao's choreography.
This exhibit and related programs are generously supported by the Bee Vradenburg Foundation.