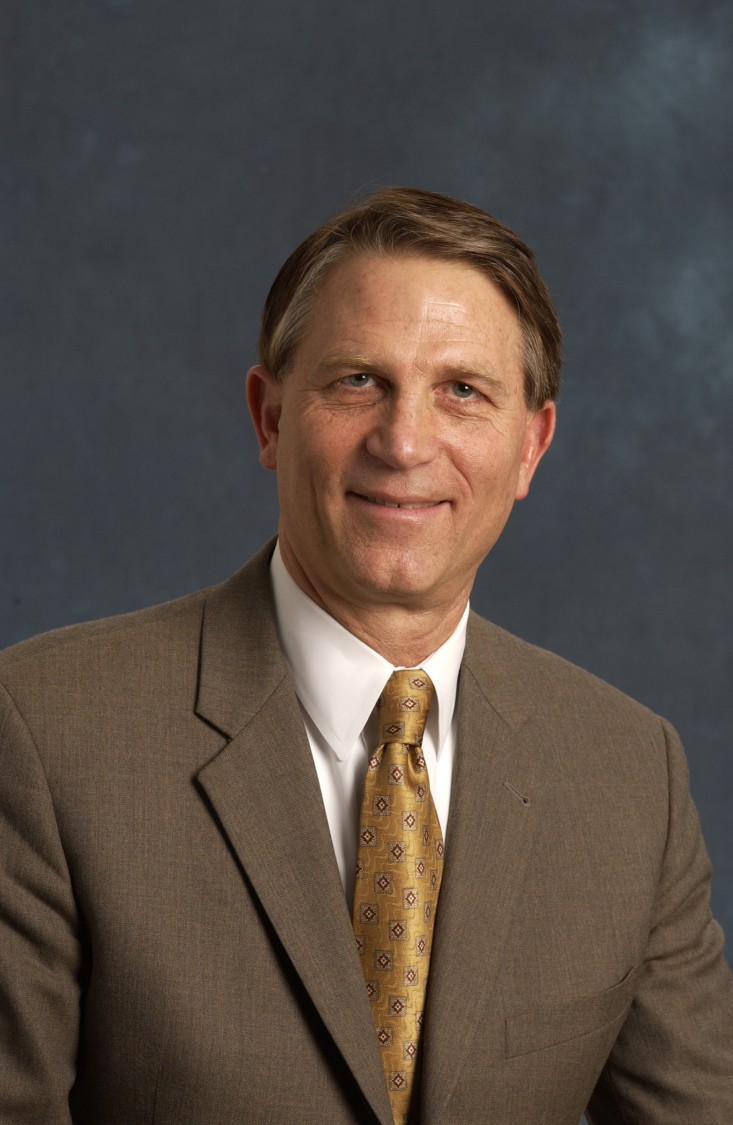 After three decades, Charles "Charlie" Sweet, Vice Chancellor of Strategic Initiatives at UCCS, will bid the University of Colorado farewell — at least officially.
Sweet began his 33-year career at the University of Colorado at CU Boulder, where he started work as Associate University Counsel in 1988 before being named Senior Associate University Counsel in 1993. Sweet then held positions as Vice President and University Counsel for the CU System, housed at that time on the CU Boulder campus.
In 2009, Sweet retired from the CU system office — and the next day, began work at UCCS. As Vice Chancellor of Strategic Initiatives, he helped lead and facilitate several landmark campus projects from dream to reality.
One of his largest initiatives included the William J. Hybl Sports Medicine and Performance Center, for which Sweet led the joint venture to integrate clinical services from Centura and academics from UCCS faculty within the facility. He also negotiated the contract between UCCS and Peak Vista Community Health Centers that led to the establishment of the Lane Center for Academic Health Sciences and the Health Circle clinics within it.
Sweet also worked with UCCS leadership to establish the UCCS Office of Compliance, and founded the UCCS Development Corporation, which helps UCCS to participate in the growing movement of venture philanthropy. He was even part of the team that helped to land the City for Champions project in Colorado Springs.
"Charlie has had an amazing 30-year career spanning the CU system," said Venkat Reddy, Chancellor of UCCS. "His gift to CU has been his innovation and understanding of how to create the future we dream of. Many of our most inspiring projects could not have been realized without his leadership. We are thankful for his many years of service to UCCS and CU."
Across CU, Sweet is known for his strategic thinking, resourcefulness and ability to navigate complex issues. It's that same problem-solving acumen that helped him build the organizational infrastructure to support a highly functioning university counsel office across the four University of Colorado campuses. Indeed, that project will be his biggest legacy, according to Patrick O'Rourke, Executive Vice Chancellor and Chief Operating Officer at CU Boulder.
O'Rourke worked with Sweet for 20 years and is a firm believer in Sweet's abilities as a professional — and as a human being.
"He really believes that what we do changes lives for the better, and we have to be able to do things that allow people to create knowledge and enable students to be successful," O'Rourke said. "And Charlie has one of the strongest moral compasses of anybody that I've ever met, and he's always pushing on what's the right thing to do."
But even though he's retiring, this won't be the last CU sees of Sweet. He plans to stay busy with an ongoing project on the Boulder campus while working as a volunteer for UCCS. Instead of a "goodbye," this is Sweet's way of saying, "Don't worry — I'll see you soon."