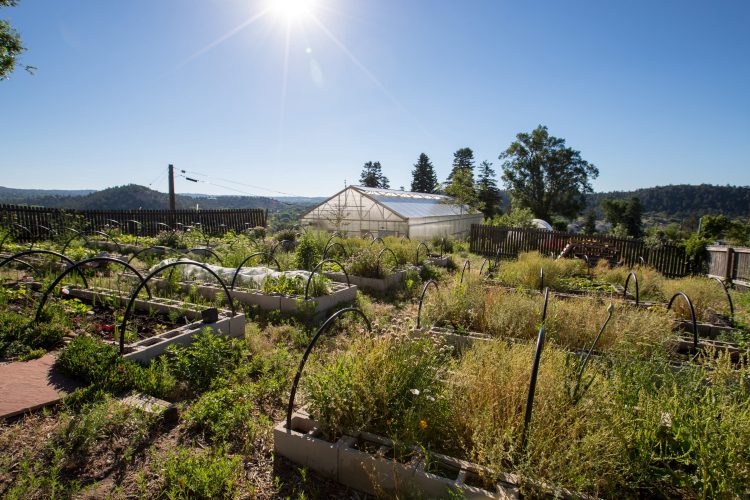 COVID-19 may have interrupted the inaugural 2020 CU President's Sustainable Solutions Challenge, but the challenge is back — and it's time to take action!
UCCS students are invited to enter the challenge, which will reward students with up to $2,500 in prize money for their innovations in the field of sustainability. They will have the opportunity to compete against students at all four CU campuses.
In the first round of the challenge, one team from each campus will be awarded a $1,000 prize. The top two teams from each campus will advance to compete for the grand prize, awarded at the Sustainability Summit on the CU Boulder's campus on Thursday, April 21, 2022.
"One of the most exciting aspects for UCCS students participating in the CU President's Sustainable Solutions Challenge will be the potential funding opportunity for their projects and programs through the Green Action Fund," said Kimberly Reeves, Interim Director of Sustainability at UCCS.
"Since the PSSC Pitch Night evaluation criteria are very similar to our own Green Action Fund five pillars, students can also consider applying for grant funding and leave a legacy at UCCS by making campus more sustainable," Reeves continued.
How to participate
To participate in the competition, students should develop a short pitch presentation that describes a proposed sustainability initiative. Initiatives should address environmental quality, economic and resource efficiency and/or social equity on the UCCS campus or through the CU system.
Qualifying teams at both stages of the competition will present their ideas to a panel of judges and will be evaluated on the anticipated impact of their project, its innovation and its feasibility.
UCCS students interested in the competition should keep the following dates in mind:
Informational Session: Thursday, Feb. 24, 10 a.m.–12 p.m. | Location TBD
Proposal Workshop: TBD
Proposals Due: Friday, April 1, 2022
UCCS Pitch Night: TBD
Grand Prize Pitch Event: Thursday, April 21 | CU Boulder
The top 20 proposals submitted by the April 1 deadline will advance to the UCCS campus-level first stage pitch competitions.
How to apply the competition to your academic career
Four UCCS Bachelor of Innovation students are managing the campus-wide challenge as part of their Teams Class through experiential learning. Any interested student should visit the Innovation Program website and talk to your academic advisor about the BI program.
Students who are interested in integrating more sustainability-related learning into their academics should visit the Sustainability Minor website and email the program director, Dr. Christine Biermann with questions.
About the Office of Sustainability at UCCS
The Office of Sustainability creates opportunities for UCCS and Colorado Springs community members to engage in equitable, environmental and economical sustainability practices through their studies, work, extracurricular activities and everyday actions. Based in the Sustainability Demonstration House on the UCCS campus, the office coordinates and encourages sustainability efforts for every member of the campus community. Learn how you can engage with sustainability on the UCCS Office of Sustainability website.