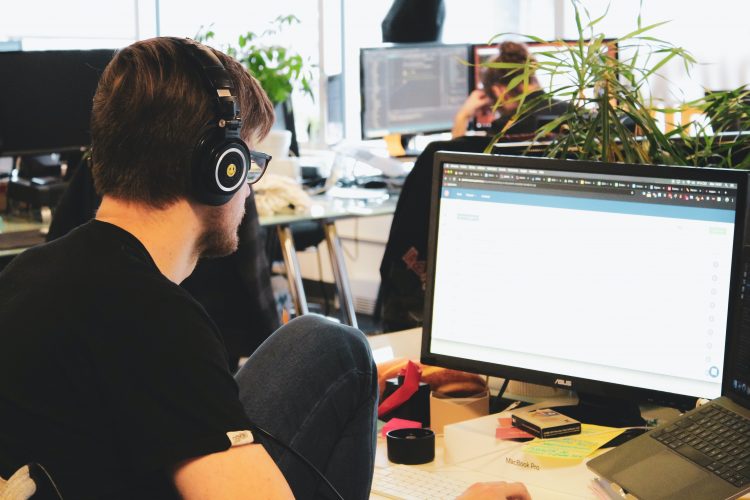 UCCS' Centers of Academic Excellence (CAE-C) Cybersecurity Faculty Development program has launched a variety of free and partially funded offerings to train existing faculty, cyber industry professionals, transitioning military/service personnel and graduate students for faculty and teaching roles in cybersecurity.
"We look forward to supporting educators, graduate students, transitioning military and industry professionals in filling specific knowledge gaps in cybersecurity education," said Gary Klein, Couger Professor of Information Systems and Co-Principal Investigator in the College of Business.
Teaching Workshops, Hybrid Courses, Pedagogy Courses, IT Foundation courses for existing faculty, industry professionals and transitioning military/civil service personnel will be offered free of charge, while graduate-level courses will be partially funded through grant money. The grant will offer certificates in narrow cybersecurity topics, masters and doctoral courses in cybersecurity and cybersecurity management, boot camps in cybersecurity technology and courses in pedagogy to fill specific knowledge gaps.
"We are thrilled to introduce these courses in cybersecurity education and training at UCCS," said Gurvirender Tejay, Associate Professor of Information Systems and Lead Principal Investigator in the College of Business. "This program is addressing an ongoing need for qualified instructors in cybersecurity, and we look forward to helping aspiring educators gain the skills they need to teach courses in this discipline."
The CAE-C Cybersecurity Faculty Development program is the result of a $3.35 million grant from the U.S. National Security Agency to expand education, training and development for faculty in cybersecurity. The UCCS College of Business program serves as a strategic partner for a consortium of educational institutions to deliver a comprehensive, programmatic approach to cybersecurity faculty development. The coalition includes a partnership with 11 prominent academic institutions, from community colleges to elite research universities that specialize in cybersecurity instruction.
Launching Spring 2022
Teaching Workshops (free program) aim to enable faculty participants to deploy the cybersecurity course they enroll in at their respective institutions, and include a course toolkit including syllabus, slide deck, assignments and labs. Topics now available are Enterprise Information Security, Cybersecurity Law, and Malware Detection.
Hybrid Cybersecurity Courses (free program) are designed to extend the knowledge and teaching qualifications of existing faculty. The courses are delivered over eight weeks in a blended format with a pass/fail grade. Two in-person, two-day meetings will be conducted for each course to enrich participant interaction. Offered topics include Enterprise Information Security, Cybersecurity Governance, Applied Cryptography, and Advanced Network Security.
Pedagogical Training (free program) serves to engage industry cybersecurity professionals with existing credentials and train them on pedagogy, curriculum development and soft skill classroom dynamics. This will help to increase the availability of educators in cybersecurity that have up to date technical and practical knowledge of cybersecurity and can effectively teach it to students. Offered trainings include Pedagogy and Technology for Cybersecurity Training and Essentials for Teaching and Learning in Higher Education.
Graduate Certificates (partially funded program) can be pursued by graduate and doctoral students as a way to supplement their education. Two certificates are available and are offered online: Cybersecurity Management and Network System Security. These Graduate Certificates require completion of cybersecurity classes listed under each specialization. The certificates are intended for participants who want to study cybersecurity but do not want to pursue a full graduate degree. The grant will provide up to $5,000 grant funds award per student to pursue graduate certificates.
To see dates and course descriptions and to register for the free faculty development courses, visit the Cybersecurity Faculty Development website.
About the UCCS College of Business
The UCCS College of Business was established in 1965 and has more than 1,300 undergraduates and 350 MBA students. The College of Business and Administration awards the Bachelor of Science in Business and Bachelor of Innovation degrees. The Graduate School of Business Administration awards the Master of Business Administration, Master of Science in Accounting and Executive Doctor of Business Administration degrees. More than 10,000 alumni of the College of Business live and work around the world. For more information, visit uccs.edu/business.
About Cybersecurity at UCCS
UCCS is a recognized cybersecurity education leader in the region, awarding hundreds of degrees each year in cybersecurity fields at bachelor's, master's and doctoral levels. UCCS cybersecurity programs train security professionals who work to ensure the nation's security, support faculty research and strategic cybersecurity partnerships with industry, government, military and academic institutions, including the U.S. Space Force and the National Cybersecurity Center.  Due to generous Colorado state funding of cybersecurity education, UCCS students are eligible for significant financial aid towards security degree scholarships. Learn more about Cybersecurity Programs at UCCS.