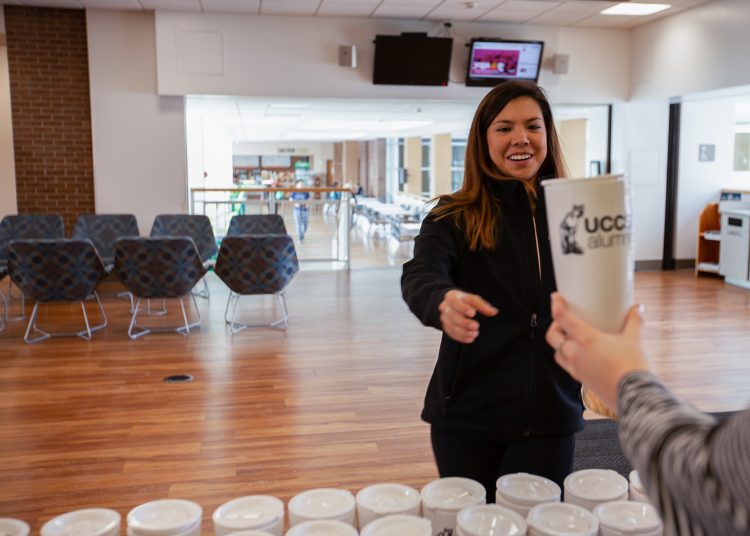 Finals week is almost here – along with plenty of stress, late nights and hectic schedules for students. But UCCS students won't have to go without a shot of caffeine and a gift to bring them good luck on their finals.
On Monday, Dec. 13, students are invited to enjoy a favorite UCCS tradition: Finals Survival Coffee, offered each year to help students make it through the last week of the semester.
Any student who stops by the University Center between 8–11 a.m. on Monday morning will receive a free coffee tumbler and coffee or hot cocoa, courtesy of Ent Credit Union and the UCCS Alumni & Friends Association.
(Psst…If you haven't already, remember to take a look at the Fall 2021 final exam schedule, too.)