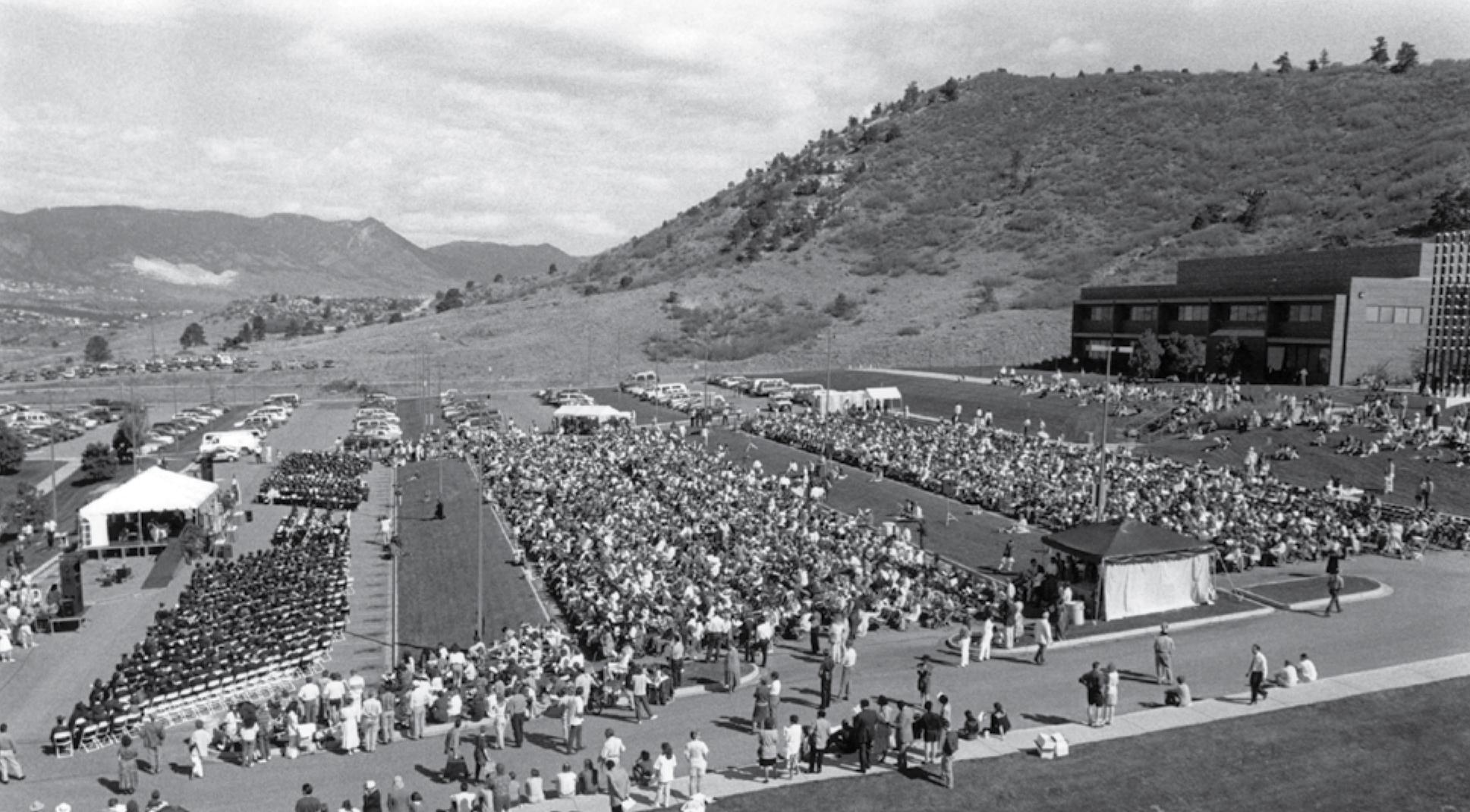 Since 2012, UCCS has honored alumni who graduated 25 and 50 years ago as Silver and Golden Graduates, respectively. This year, in celebration of 25 years since their graduation, UCCS recognized nine '96 Silver Graduates during the Dec. 17 UCCS Commencement ceremony.
"The Silver Graduates we celebrate this year helped build the foundation of what our university has become today," said Joanna Bean, Director of the Office of Alumni Relations and the Annual Fund. "We are honored to recognize these alumni in our Commencement ceremonies: Golden Graduates at the spring ceremonies, and Silver Graduates during the summer and fall ceremony."
The UCCS Class of 1996, to which this year's Silver Graduates belong, studied at UCCS during a pivotal chapter of the university's history. They were witness to the groundbreaking of the Summit Village residence halls, the university's first on-campus student dwellings. They cheered as the men's basketball team made its first conference tournament appearance in program history. And many of them were students when Chancellor Linda Bunnell Shade held the university's first Convocation. Her speech was titled "Lunatics, Lovers, and Poets: Partners in Imagining the Future of UCCS," recalling the many people who had dreamed big dreams for UCCS and worked hard to achieve them.
One graduate, Robert Coggins '96, missed his original Commencement ceremony. This year, to celebrate the 25-year milestone of his graduation, he brought his 93-year-old mother to the Broadmoor World Arena, where she cheered as he was honored by Venkat Reddy, Chancellor of UCCS.
The Silver Graduates celebrated this year offered their own comments on the significance of the 25-year recognition. Read their thoughts below.
---
About the UCCS Fall and Summer 2021 Commencement Ceremonies
The UCCS fall 2021 Commencement ceremonies celebrated 1,086 graduates of the summer and fall semesters. Nearly 600 graduates attended the ceremonies at the Broadmoor World Arena on Dec. 17, 2021, along with family and friends. More than 40 of those were graduates from the Classes of 2020 and spring Class of 2021, who returned to walk across the Commencement stage after having celebrated their graduation virtually. See the full Commencement program online. View the full livestream on YouTube.