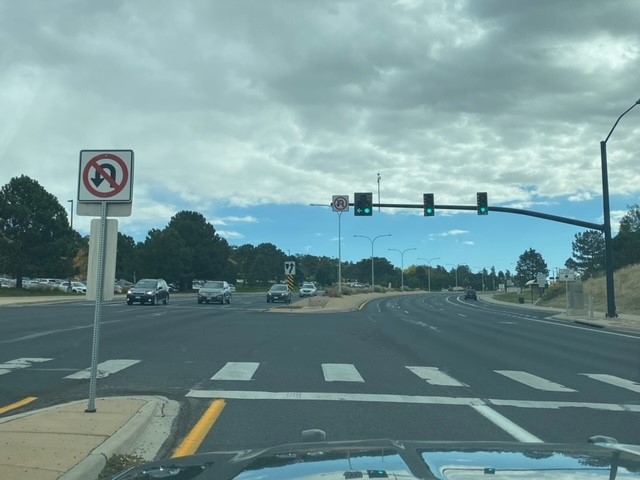 In the interest of campus and community safety, the UCCS Police Department has a traffic flow reminder.
Many drivers continue to make an illegal U-turn at the Regent Circle traffic light when driving east-bound on Austin Bluffs Parkway despite a number of accidents in that location. That intersection is clearly marked with "No U-Turn" signs.
UCCS Police reminds everyone that the safe (and legal) way to transition from the east-bound side of Austin Bluffs to the west-bound side is to make the protected left turn, proceed around the traffic circle and then return to Austin Bluffs with a right-hand turn.
See an informational diagram provided by the UCCS Police Department for more.