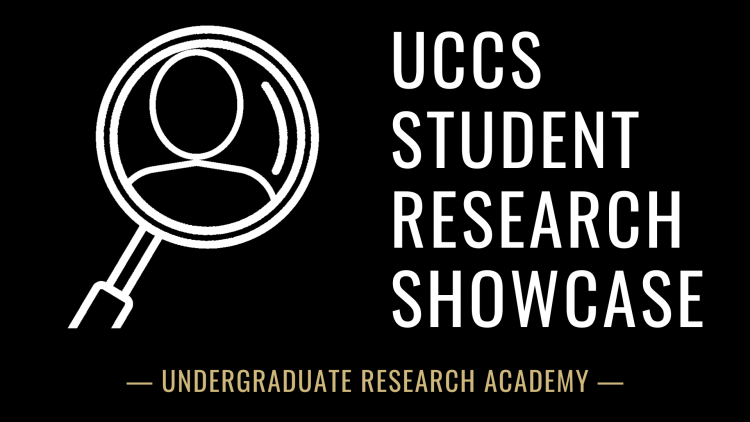 If Natalie Church's research is successful, it may result in a sustainable energy source — or it might be used to ferment beer and wine. Either way, the research has plenty of opportunity for growth.
Church, a senior biochemistry and environmental studies major, is conducting a yearlong Undergraduate Research Academy project with Wendy Haggren, Senior Instructor of Chemistry and Biochemistry. Together, Church and Haggren are working to engineer yeast cells to digest starch, while using the glucose released in the process to synthesize ethanol as a biofuel. Or — as Church noted — to aid the fermentation process.
"This work has a long history at UCCS," Church said. "The idea of this yeast is that it has the potential to be a source of sustainable energy. Biofuels are an important technology which have the potential for lots of growth in the coming years."
Church answered eight questions about her research, her partnership with Haggren and her best advice for students interested in future research opportunities.
1. What was your path to UCCS and working with your faculty mentor?
I have taken a few of Dr. Haggren's classes and always liked her teaching style and learned a lot. This summer I had more time to fully commit to working in the lab, which is why I asked Dr. Haggren if there was an opportunity to do research on her project.
2. If you were describing your research/creative work to someone outside of your field, what would you say?
We are trying to insert a specific gene (alpha amylase) into a yeast genome so that the yeast can then digest a specific starch. The yeast can then convert glucose into ethanol, which can be used as biofuels. The applications of this research is to be used as a fermenting process for beer/alcohol for brewing companies, or as a sustainable energy source.
3. Which concept or discovery from your research/creative work most excites, invigorates or inspires you?
I think the actual bench work and making things happen is always what motivates me to go to work in the morning. Also, the idea of this yeast is that it has the potential to be a source of sustainable energy. Biofuels are an important technology which have the potential for lots of growth in the coming years.
4. Describe how and why this research/creative work was started.
This work has a long history at UCCS starting with Dr. James R. Mattoon from the Department of Biology in the late 1980s. He brought this idea to Coors Brewing Company in the '80s or '90s, but his proposal was soundly rejected by Coors because "Nobody will drink beer made from rat spit!" That said, the animal donating the DNA is a mouse, so it's way cuter than a rat. And it's only DNA — no spit involved.
5. What has the experience of working with your faculty mentor and fellow researchers been like?
It has been a great experience working with Dr. Haggren. She has been very patient and helpful working through all the complications we have had doing this project. There are many projects going on in the lab and she has been doing a great job helping everyone. Working with my fellow researchers has been amazing; everyone is very welcoming and always there for any questions.
6. How has this work helped prepare you for your future in graduate school or your career?
Working in a lab has helped me use my knowledge and skills I have gained from my classes and applied them to real research. Creative thinking skills and practicing lab techniques are essential for post-graduate work, so it has been such an indispensable experience to be able to gain researching skills in undergrad.
7. What has been the most memorable part of working on this project with your faculty mentor?
I think going to work every day with all my labmates has been a great experience. They are amazing people to get to know and it is great to see other people as passionate about biochemistry research.
8. What advice would you give first-year students who are interested in working with a faculty mentor?
I would say, pay attention in your classes, and do not be afraid to talk to your professors. They are here for the students and want to help you succeeded. Do not be afraid to ask about research, they are usually more than willing to help you get on their project or a different project.
The Undergraduate Research Academy encourages UCCS students to expand their education beyond the classroom through participation in research and creative projects while engaging in mentorship with UCCS faculty. The yearlong collaborative research projects further students' professional and academic development while furthering faculty members' research program goals.
UCCS celebrates this year's cohort of Undergraduate Research Academy student and faculty researchers. All those interested in participating should visit the Undergraduate Research Academy website for more information.