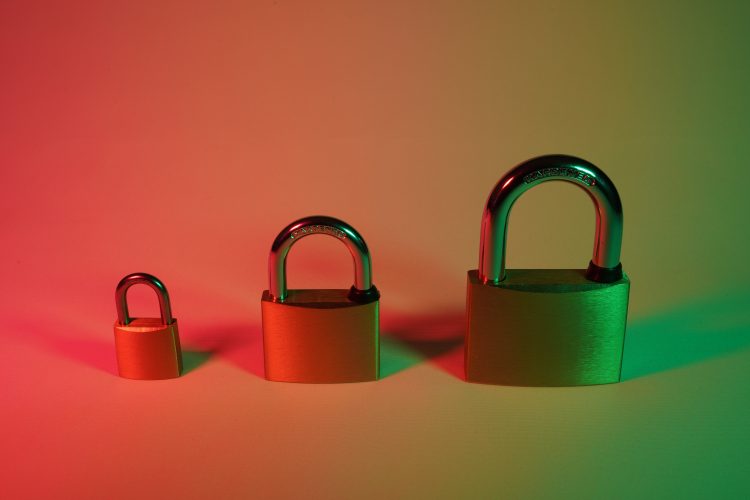 October is National Cybersecurity Awareness Month, and the Office of Information Technology and Cybersecurity Programs have some frightfully fun cybersecurity events for you.
See details on the month-long events lined up below.
Free E-Recycle and E-Shred Equipment Drop-Offs
Monday, Oct. 4, 11 & 18 | 8 a.m.–5 p.m.
Wednesday, Oct. 6 & 13 | 8 a.m.–5 p.m.
El Pomar Center 100
Drop off items including university-owned computers, monitors, printers, tablets, RAM, hard drives and cell phones. For questions relating to IT security or what items that can be dropped off, please email [email protected].
Trick or Treat Bytes
Tuesday, Oct. 5 | 2–2:30 p.m.
Zoom
Black Cats, Friday the 13th and Halloween can all be scary. But so can being scammed or having your online data compromised. Join Neil Kautzner, Information Security Officer, for Trick or Treat Bytes. This important Bytes will go over ways to keep from being tricked and show several treats in keeping your information secure.
Bytes is open to all members of the UCCS community. Questions are encouraged and may be submitted ahead of time within the Bytes Team.
Cybersecurity Career Panel
Friday, Oct. 8 | 11 a.m.–1 p.m.
T. Rowe Price Career and Innovation Center
Come learn about the broad range of jobs available in cybersecurity. It's not just a tech job — cybersecurity is in all industries, including insurance, banking and finance, small businesses, law and public service. The panelists include:
Lt. Col. Timothy M Goines, U.S. Air Force Academy Cyber Lawyer and Instructor
Ryan Freuh, Booz Allen Hamilton Lead Technologist and Instructor
Craig M Peltier, Vulnerability Management and Penetration Testing
Rodney Curtis, Colorado Springs Police Department Detective
Rodney Gullatte, Chief Executive Officer for Firma IT Solutions
RSVP on Mountain Lion Connect. To learn more, contact Gretchen Bliss, Director of Cybersecurity Programs.
2021 Cool Science Carnival Day at UCCS
Saturday, Oct. 9 | 10 a.m.–4 p.m.
University Center
The 12th annual Colorado Springs Cool Science Festival will kick off this year, as always, with the Cool Science Carnival Day on Oct. 9 at UCCS. The carnival will feature dozens of exciting and educational science shows, demonstrations, lab tours and hands-on activities for K-12 kids.
Check the Carnival Day web page for the complete lineup of activities and other information before you go.
Halloween Hackathon
Tuesday, Oct. 12 | 11:30 a.m.–4 p.m.
Third floor of the UC
Have you ever said, "UCCS needs to…?" This is your chance to make that happen. Join us for a UCCS-wide hackathon where we create hacks to improve student life on campus. You'll have the chance to develop a new app, program or approach to solving campus challenges.
You don't need to be a technical student to join the effort and create a new innovation on campus. Participants will be emailed rules and criteria upon registration.
RSVP on Mountain Lion Connect. To learn more, contact Gretchen Bliss, Director of Cybersecurity Programs.
Cybersecurity Exploration Tour
Wednesday, Oct. 13 | Time TBA
Kevin W. O'Neill Cybersecurity Education and Research Center
On Wednesday, Oct. 13, UCCS and Pikes Peak Community College's Cyber Club will offer a cybersecurity exploration for parents and students at the UCCS Kevin W. O'Neill Cybersecurity Education and Research Center.
To learn more, contact Gretchen Bliss, Director of Cybersecurity Programs.
Free Swag & Games
Wednesday, Oct. 13 | 9–12:30 p.m.
Berger Hall
Stop by the Office of Information Technology's table, located near Sanitorium Grounds, for free OIT swag as well as games to help strengthen your password and check your data privacy protection knowledge.
Cybersecurity and Computing Virtual Career Fair
Wednesday, Oct. 27 | 2–6 p.m.
Student Sign-up | Employer Sign-up
During the fair, you can:
Find fall 2021, spring 2022 and summer 2022 internships and job openings
Network with employers that are currently
Sign up for 10-minute interview slots with employers
NUARI Cybersecurity Competency Event
Thursday, Oct. 28 | 4–8 p.m.
Zoom
Cybersecurity competency is a growing concern in the cybersecurity industry. This exercise is a virtual Distributed Tabletop Exercise, planned for four hours, which will leverage Microsoft Teams and NUARI's DECIDE platform.
The introductory exercise play is open to all undergraduate students of the NW Regional Hub Institutions. It will provide exposure to capabilities in cybersecurity, situational assessment, public information and warning, intelligence and information sharing.
Learn more on the event registration.
About Cybersecurity at UCCS
UCCS is a recognized cybersecurity education leader in the region, awarding hundreds of degrees each year in cybersecurity fields at bachelor's, master's and doctoral levels. UCCS cybersecurity programs train security professionals who work to ensure the nation's security, support faculty research and strategic cybersecurity partnerships with industry, government, military and academic institutions, including the U.S. Space Force and the National Cybersecurity Center.  Due to generous Colorado state funding of cybersecurity education, UCCS students are eligible for significant financial aid towards security degree scholarships. Learn more about Cybersecurity Programs at UCCS.