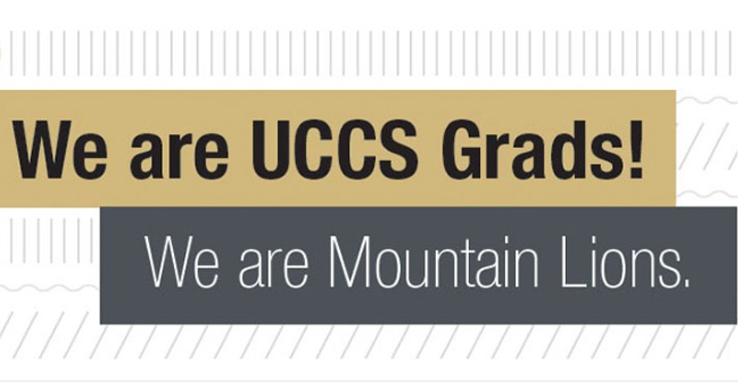 Members of the UCCS Class of 2021 are breaking class gift records, with over $7,330 in gifts already donated to the annual class gift.
The gift nearly doubles the fall 2020 class gift and surpasses the previous record, $5,885 given by the Class of 2018. Graduates were encouraged to designate gifts to a scholarship for their college, Clyde's Cupboard Food Pantry and M.O.S.A.I.C., the Multicultural Office for Student Access, Inclusiveness & Community, although gifts to any fund were accepted.
Created by the Class of 2015, the annual gift has raised nearly $60,000 for UCCS students. The goal for seniors and graduate students is both engagement and to "pay it forward" for the next generation of UCCS students.
Graduates who give at least $25 receive a blue cord as a memento to wear during the virtual commencement ceremonies on Friday, May 14 and the Monday, May 17 Picture on the Plaza event. They may wear the cord again if they choose to participate in future in-person commencement ceremonies.
The spring graduates also included a number of legacy students who are descendants of UCCS graduates and who traditionally wear black and gold cords.
The Class of 2021 is still invited to donate through the Clyde's Crowd platform.