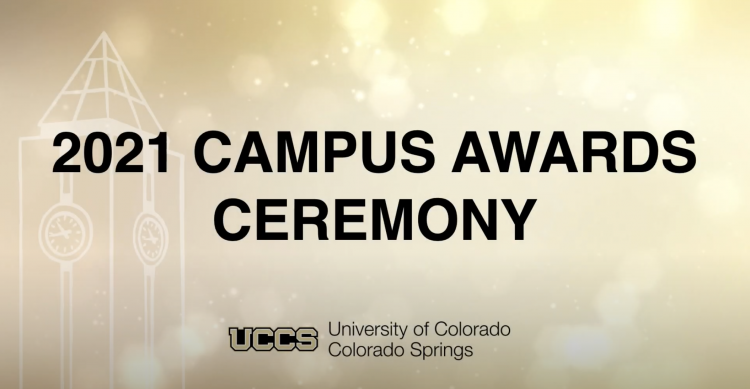 14 UCCS faculty and staff were recognized for their dedication to students, scholarship and the university during the annual UCCS Campus Awards Ceremony.
Among others, the annual awards recognize faculty members who have spent more than 40 years with the university and staff members who embody excellence in their roles, among others. Campus leaders presented the awards to each recipient.
"For the past year, our faculty, staff and students have balanced more commitments than ever," Chancellor Venkat Reddy said in an announcement to campus, echoing his welcoming remarks during the ceremony, which celebrated the optimism, resilience and hard work of the campus community over the past year. "Yet you have also found the time and energy to stay connected with each other, to strengthen our culture of compassion and wellness, and to push forward with our strategic goals. These are accomplishments worth celebrating. You make UCCS extraordinary. Thank you for everything you do."
See the full list of honorees, and watch the presentations of their awards, using the links below.