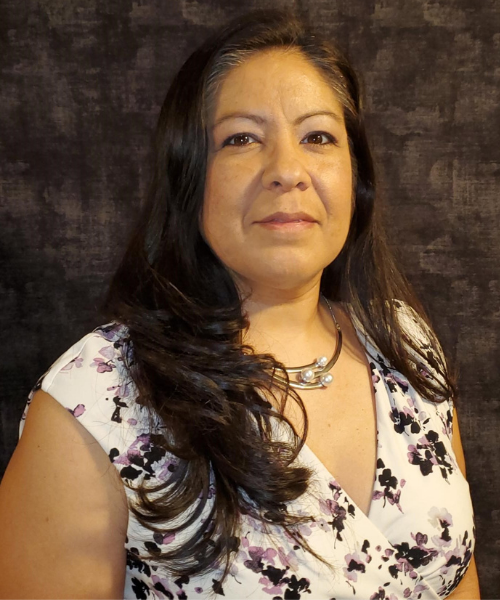 Graduate students JerrieAnn LaLond, Ernest Chamblee and Evyn Anderson from the UCCS College of Business will compete in the 15th Annual Media+Tech Innovation Challenge this Friday, March 5.
The teams are charged with analyzing and pitching a successful strategy for Comcast to adapt its residential video product and broadband strategy given the permanent changes in consumer behavior resulting from COVID-19.
LaLond, Chamblee and Anderson will be competing against two teams from schools in Colorado: the University of Denver Daniels College of Business and the University of Colorado Denver Business School. Each university held their own competition to select the top team competing in the finals.
The final UCCS campus presentations were held on Feb. 27. LaLond, Chamblee and Anderson's team, named "Jeenius," was selected by a panel of judges from leading cable companies in Colorado Springs and Denver. The team was awarded $1,500 for winning the university-level portion of the competition.
"This team has created a brilliant strategic analysis and an innovation proposal to revolutionize how cable and broadband touches consumers," said James Van Scotter, assistant professor of strategy and faculty mentor for the Media+Tech Innovation Challenge. "Ernest, Evyn and JerrieAnn are truly outstanding MBA candidates. We have some amazingly talented students in our MBA program, and I'm pleased that Media and Technology Industry professionals are taking notice."
Previously named the "Cable Apprentice," the newly rebranded Media+Tech Collective signature event will be held virtually in front of industry judges and attendees.
The teams will present their recommendations virtually in front of the MTC Innovation Challenge judges for the competition, including Allie Borg, VP of Product and Consumer Marketing, Comcast; Cheryl Davis, VP of Video Product, Spectrum; and Ian Olgeirson, Research Director, S&P Global Market Intelligence.
"We are pleased to collaborate with Media+Tech Collective to challenge our graduate students to address a complex real-world problem that will serve them in their future careers," said Karen Markel, dean of the College of Business. "The competition provides an opportunity for our students to utilize the knowledge learned in their MBA program and demonstrate their skills to key industry leaders. We are extremely proud of our students and wish them the best of luck on Friday."
In addition to the grand prize of $4,500 ($1,500 to each of the two other finalists), each member of the winning team will have a preferred opportunity for a local paid cable industry internship. Previous hiring companies included Charter, Comcast, Sand Cherry Associates, STARZ and HBO. Many competitors have secured permanent jobs at area cable industry companies following successful internships. The winning teams will also gain acceptance to the SeriesFest Collegiate Fellows Program and the opportunity to present at the Cable Next-Gen Technologies & Strategies.
"The new Media+Tech Collective is so pleased to bring to market our newly rebranded annual Innovation Challenge competition. The MTC signature event's 'battle of the schools' element of the competition has added great excitement and interest for our approximately 300 members," said Charlotte Bockstahler, the new President of the Media+Tech Collective. "As the MTC expands and grows as an organization, the Innovation Challenge will be at the forefront. The Innovation Challenge presents a unique combination of entertainment value, plus education for our members, engagement with the area educational institutions and a definite contribution to our industry talent pool, and more."
UCCS students, faculty, staff and alumni are encouraged to attend and support the UCCS graduate team. Attendees will need to sign up for membership in order to register and watch the virtual event. The event and membership are free of charge. Register online.
---
About the Media+Tech Collective
"Because Connections Matter," the Media+Tech Collective (www.mediatechcollective.com) is a 501c(6) non-profit, open industry association that is dedicated to bringing together members from throughout the businesses of video entertainment and technology – including broadband, telephony, commercial services and more – with networking opportunities, educational programs, and social events. By providing affordable and engaging programs and sharing valuable industry information and contacts with industry peers, MTC members stay better informed and fulfill opportunities to become impactful leaders in their respective organizations. The MTC is using 2021 to phase in full accessibility for those with disabilities and special needs and is the successor to the Rocky Mountain Cable Association (www.rockymountaincableassociation.com).
About the UCCS College of Business
The UCCS College of Business was established in 1965 and has more than 1,300 undergraduates and 350 MBA students. The College of Business and Administration awards the Bachelor of Science in Business and Bachelor of Innovation degrees. The Graduate School of Business Administration awards the Master of Business Administration, Master of Science in Accounting and Executive Doctor of Business Administration degrees. More than 10,000 alumni of the College of Business live and work around the world. For more information, visit uccs.edu/business.