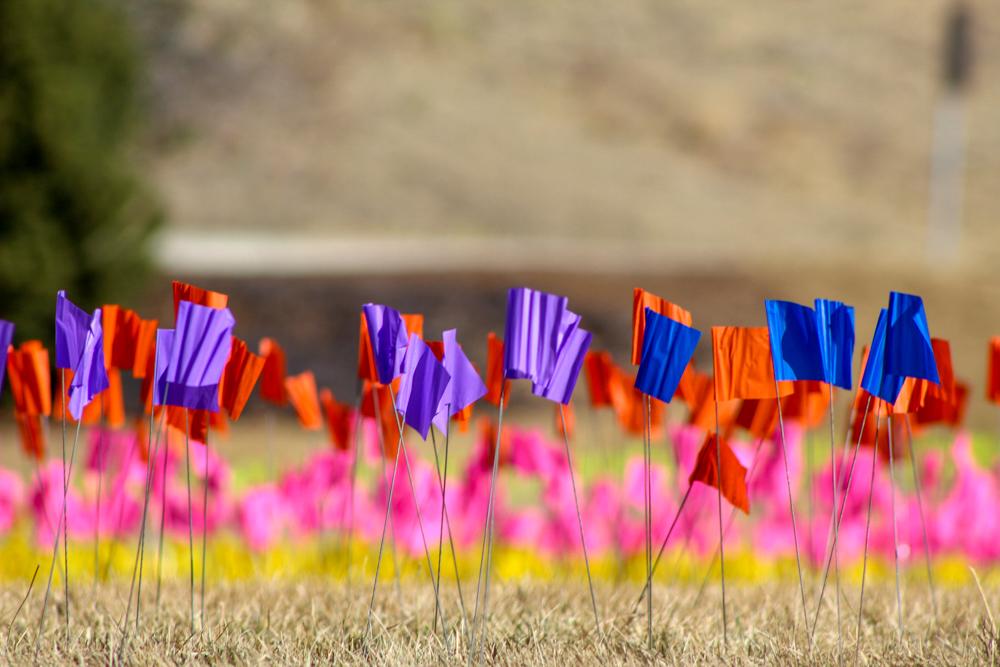 Over 27,000 flags paint the West Lawn to commemorate International Holocaust Remembrance Day. Student Life, along with 50 volunteers from various student clubs and organizations and staff members from the Alumni Relations Office came together in two separate waves to set up the display. Each flag represents 500 people who fell victim to the Holocaust and each color represents a different group: Jewish adults, Soviet prisoners of war, Polish Catholics, Jewish children, Serbians, Roma and Sinti, people with mental and physical disabilities, Spanish Republicans, gay/lesbian individuals and Jehovah's witnesses.
"This memorial reaffirms an unwavering commitment to counter anti-semitism, racism, bigotry, prejudice and other forms of intolerance that may lead to group-targeted violence. We pledge to remember the victims who lost their lives in the most heinous ways through honoring their stories and working together to end hateful forces that lead to these violent acts," said the Department of Student Life in a campus-wide email.
This is the third year the Department of Student Life office has organized the display. In previous years it was held on January 27, the date on which International Holocaust Remembrance Day lands and the date that marks the Soviet Red Army's liberation of the largest Nazi concentration death camp, Auschwitz-Birkenau, in 1945. However, due to inclement weather, the display was moved to February 3 this year.