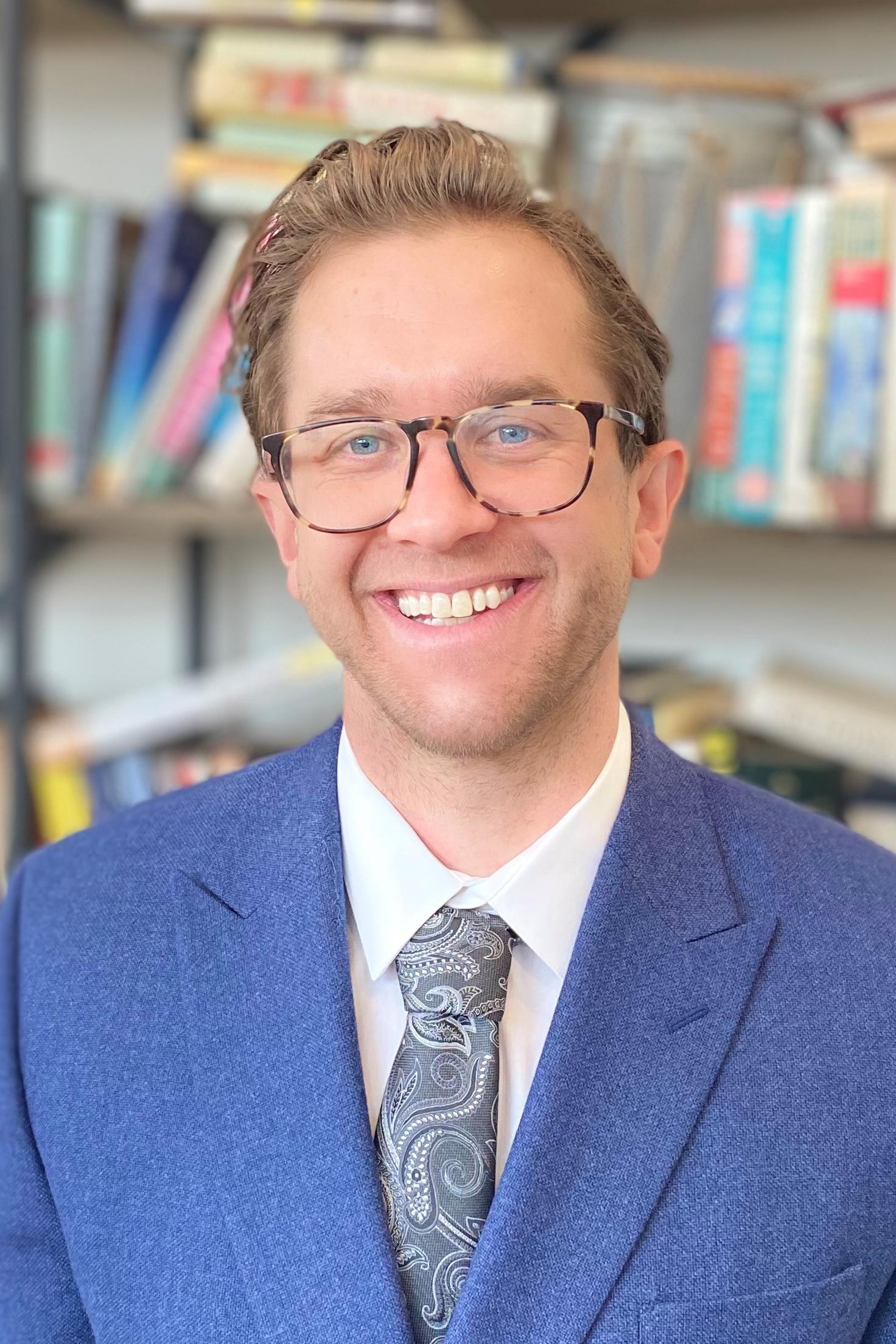 Seth Porter, the head of the Donald E. Stokes Library and assistant director for digital teaching, learning and scholarship for Princeton University Libraries, will be the next dean of the Kraemer Family Library at UCCS. He begins April 26.
"I am thrilled to be joining the UCCS community, particularly at this important juncture in its growth," Porter said. "I look forward to working with the talented team at Kraemer Library, and to building on the library's innovative services and collections."
Porter has been the director of the Stokes Library since 2018, which primarily serves the School of Public and International Affairs. In this role, he oversaw operations, collections and staff, and he launched the Stokes Viz Hub, a research visualization lab focusing on data analysis, data visualization and qualitative digital research. Porter is also the assistant director of digital teaching, learning and scholarship for the Princeton University Library system, where he serves in an executive leadership capacity and leads the cross-functional initiative throughout the system in those interdisciplinary areas.
Porter previously served in a range of managerial and librarian roles at the Georgia Institute of Technology, the University of Alabama in Huntsville, the American Academy of Dramatic Arts, the Fashion Institute of Design and Merchandising, Huntington Beach Public Library and the Los Angeles County National History Museum's Research Library.
Porter earned his Bachelor of Arts in History from the University of Wyoming, Master of Library and Information Science from San Jose State University, Master of Public Affairs and Policy from the University of Alabama in Huntsville, and is completing work on his Doctorate in Public Administration from West Chester University. He holds certificates from The Wharton School at the University of Pennsylvania and Georgia State University.
"Seth will hit the ground running and I'm looking forward to what he accomplishes with the excellent librarians and staff who he will be leading at the Kraemer Family Library," said Provost Tom Christensen. "His leadership in educational technology at Princeton will further enhance the excellence in online education and services at UCCS that started well before the pandemic and will continue to be in high demand when we return to normal."
Christensen expressed gratitude to the interim deans, Tabby Farney and Rhonda Glazier for their leadership in the last year. He also thanked Kevin Laudner, dean of the Helen and Arthur E. Johnson Beth-El College of Nursing and Health Sciences, who chaired the search committee. The committee also included:
Brad Bayer, senior executive director of student life and assessment, Office of Student Life;
Lindsey Coppa, administrative assistant II, Kraemer Family Library;
Carlos Duarte, outreach and intergenerational librarian and instructor, Kraemer Family Library;
Lesley Ginsberg, professor, Department of English;
Rhonda Gonzales, dean of library services, Colorado State University-Pueblo;
Shad Harder, IT professional, Kraemer Family Library and Office of Information Technology;
Matthew Jabaily, assistant professor and electronic resources and serials librarian, Kraemer Family Library;
Colin McAllister, assistant professor and director of the music program, Visual and Performing Arts Department;
Don Pawl, interlibrary loans and library technician III, Kraemer Family Library;
Lisa Steck-Gillen, cataloging assistant and library technician I, Kraemer Family Library; and
Regina Winters, senior instructor and assistant dean, School of Public Affairs.
The dean serves as an officer of the university and the chief administrator for the Kraemer Family Library. He will be a member of the Deans Council, reports to the Provost and Executive Vice Chancellor for Academic Affairs, and represent the library within the university and at the local, state, national and international levels.
The Kraemer Family Library encompasses nearly 1.3 million records of books, microforms, government documents, audio/visual items and serial titles with over an additional 400,000 online full-text journals, e-books and streaming videos. It is a member of the Colorado Alliance of Research Libraries which includes the Prospector Union Catalog that provides UCCS faculty, staff and students with access to more than 50 libraries and 30 million pieces of materials in Colorado and Wyoming.