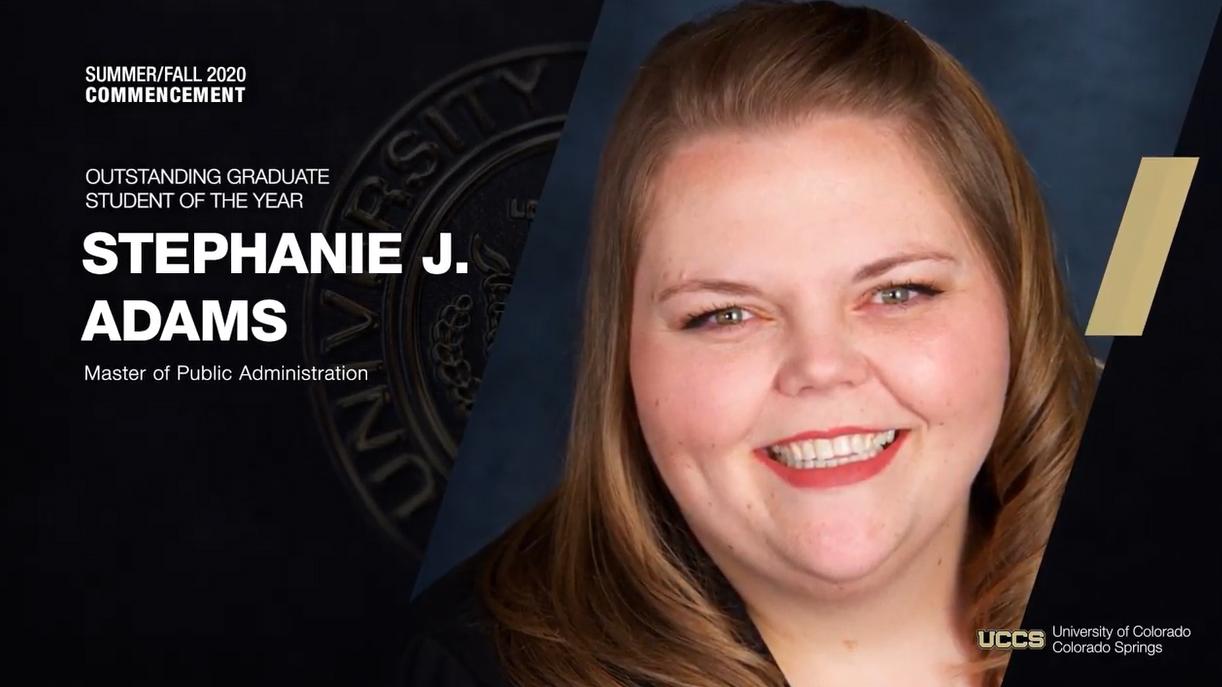 Among the more than 1,100 graduates who earned degrees during the 2020 fall commencement ceremony, seven were UCCS and CU staff or family members of faculty and staff.
Most took advantage of the tuition benefit provided to CU employees and qualified dependents. UCCS employees can waive up to nine credits per academic year for undergraduate and graduate courses. For additional information, visit CU Employee Services.
Staff who earned degrees included:
Stephanie Adams, site director for UCCS Downtown. She earned her Master's of Public Administration.
Jonathan Dumas, campus community coordinator in the Office of Inclusive Services. He earned his master's degree in special education.
Jonathon Graves, retail dining manager for Dining and Hospitality Services. He earned his bachelor's degree in history.
Renato Cayuela, associate director of PeopleSoft development at the University of Colorado system. He earned his Master's of Business Administration.
Kristen Sacheli, lecturer in the College of Education. She earned her master's degree in curriculum and instruction.
Family members of staff who earned degrees included:
Carrie Linhart, daughter of Steve Linhart, dean of students, earned her bachelor's degree in communication.
Sara Plett, daughter of Gregory Plett, professor of electrical and computer engineering, earned her bachelor's degree in sociology.
The list of graduates only include those that University Communications is aware of. If an omission was made, please email ur@uccs.edu.