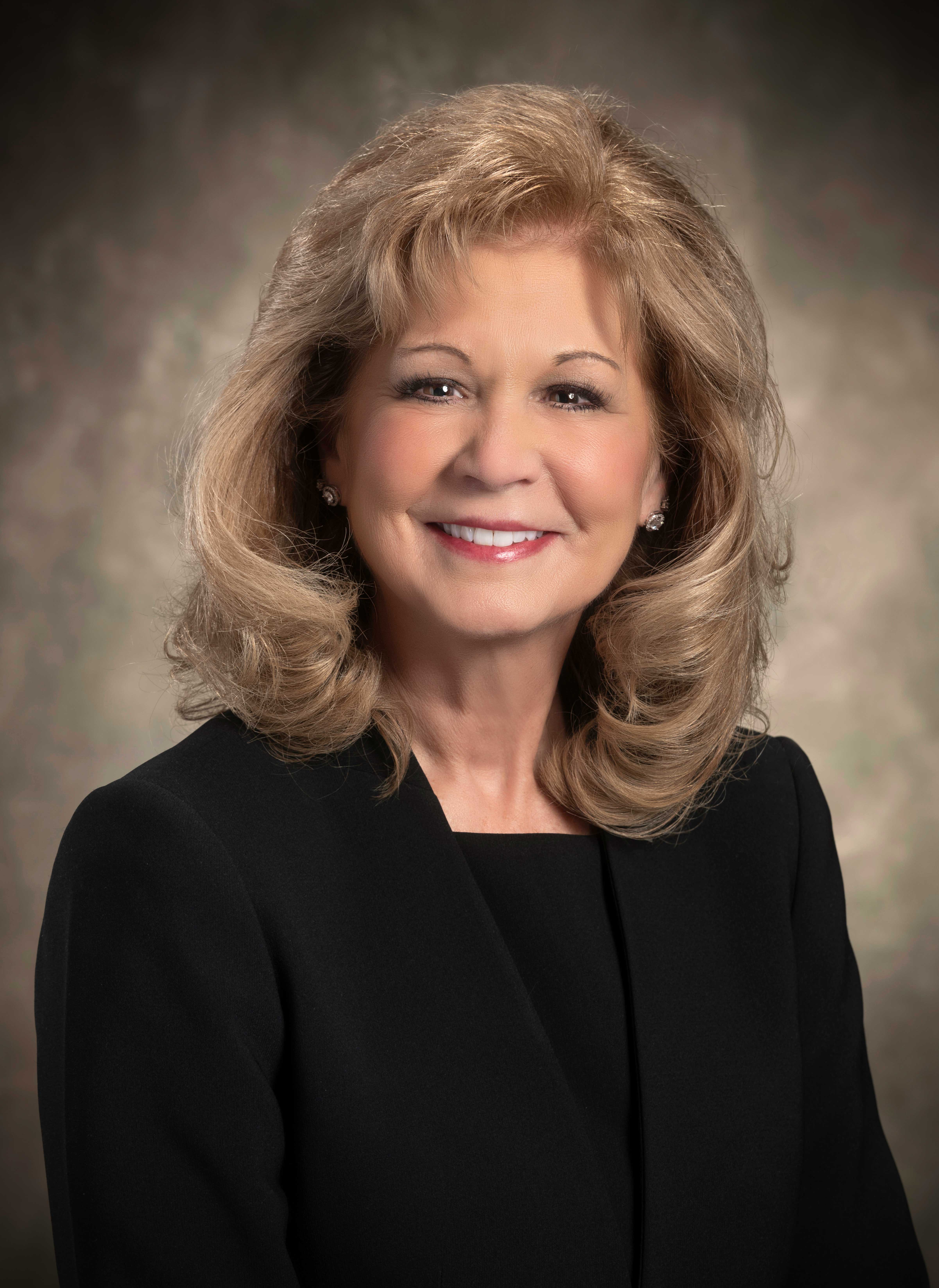 Patty Erjavec, president of Pueblo Community College, will deliver the UCCS commencement address to summer and fall graduates during the virtual ceremony Dec. 18. Erjavec, a 2015 education leadership, research and policy Ph.D. graduate, will speak to more than 1,100 graduates and their families during the ceremony as the 2020 Distinguished Alumna Speaker.
Erjavec has served as president of PCC since 2010. She oversees the college's main campus in Pueblo, Colorado as well as its Fremont Campus in Canon City and its Southwest Colorado Community College campuses in Durango and Mancos. Her primary areas of emphasis during her tenure at PCC have been improving student access, retention and graduation rates, as well as enhancing student success and growth. She is the school's first female president.
Erjavec completed her Ph.D. in Education Leadership, Research and Policy at UCCS in 2015. She holds a master's degree in nonprofit management from Regis University and a bachelor's degree in business administration with an emphasis in accounting from Colorado State University Pueblo.
Prior to her tenure at PCC, Erjavec was employed in a variety of positions with PCL Packaging, Inc., including six years as its general manager, and spent nearly a decade as president and CEO of El Pueblo, an adolescent treatment community. Under her leadership, El Pueblo evolved into a Center of Excellence, noted for providing high-quality care in a continuum of residential and nonresidential services. It also became an accredited behavioral healthcare facility and was licensed by the Colorado Department of Human Services' Division of Behavioral Health to provide substance abuse treatment.
Erjavec has been recognized by numerous organizations for her professional and personal contributions, including a 2010 induction into the Pueblo Hall of Fame. In 2005, Erjavec was named Administrator of the Year by the Colorado Adolescent Mental Health Coalition and in 2003 she became the first woman to receive the Greater Pueblo Chamber of Commerce's Charles W. Crews Outstanding Business Person of the Year Award. That same year, she was recognized with the YWCA Anna Taussig Award for her work with at-risk youth.
In 2013 and 2018, she earned the Colorado Community College System's Outstanding President Award for her support of students, and in 2013, the Dr. Idahlynn Karre Exemplary Leadership in Higher Education Award. She was presented with a Distinguished Service to Education Award by CSU-Pueblo in 2013 for her current and cumulative efforts to aid students. In 2016, she received the Shirley B. Gordon Award of Distinction for her work with Phi Theta Kappa, the community college honor society.
Erjavec currently serves on the boards for US Bank and the Pueblo Economic Development Corporation, and in 2020 was appointed by Governor Polis to the Education Leadership Council. She is a member of Rotary #43 and a former board member of the Sangre de Cristo Arts and Conference Center, the Colorado Association of Commerce & Industry Education Foundation, the Colorado Association of Family and Children's Agencies, St. John Neumann Catholic School and the Workforce Development Board of Pueblo, Huerfano and Las Animas counties.
She has participated in leadership programs with the Center for Creative Leadership, the John F. Kennedy School of Government at Harvard University, El Pomar Foundation and the Greater Pueblo Chamber of Commerce.
Erjavec will speak during the commencement exercises that start at 1 p.m. on YouTube. Ceremony information is available online at commencement.uccs.edu/fall-ceremony.