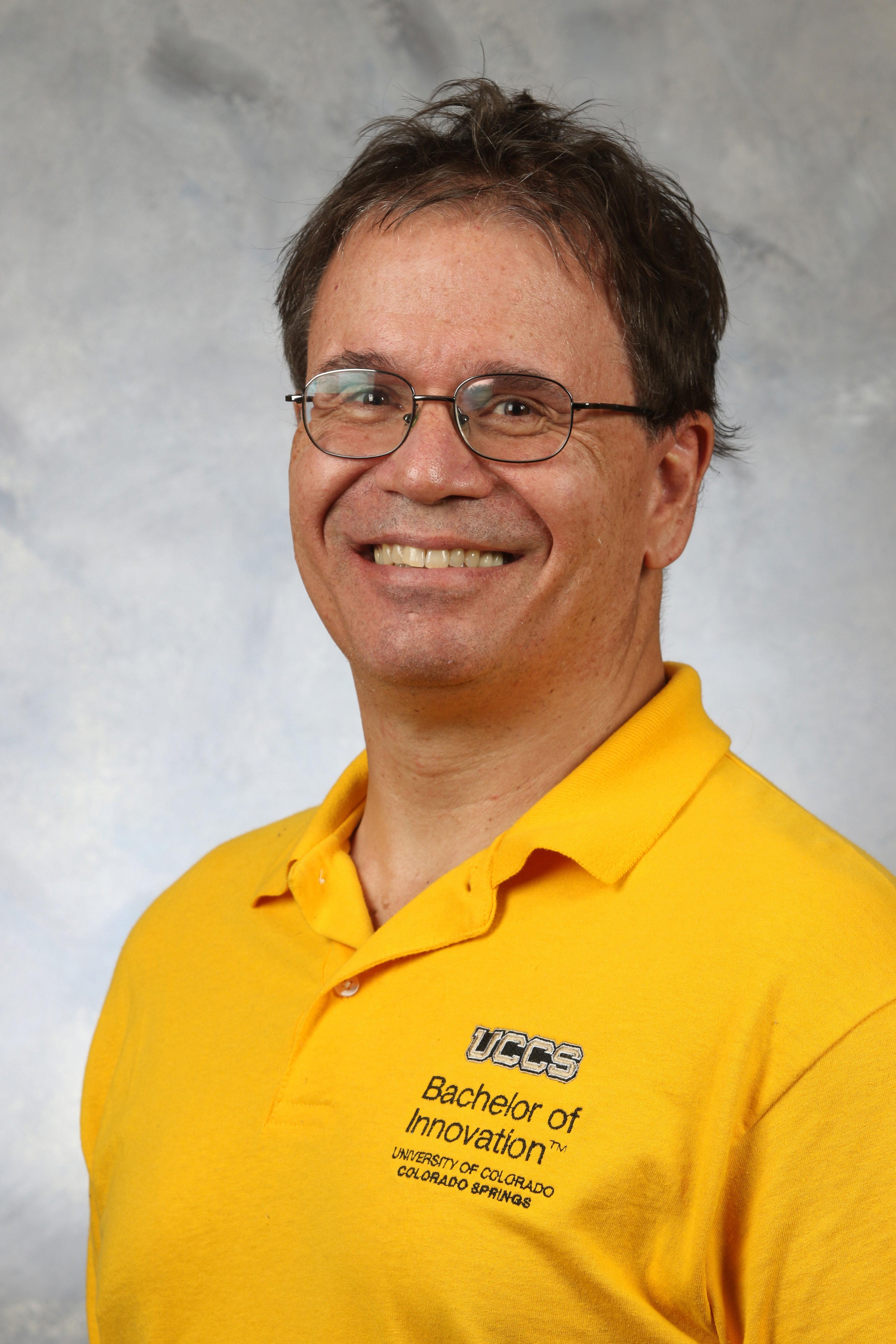 Terry Boult, the founder of the world's first and only Bachelor of Innovation degree and a pioneer in multiple research fields, has been named one of two of the newest distinguished professors from UCCS. The CU Board of Regents will recognize Boult and 11 others during its February 2021 meeting with the highest honor that the university bestows to faculty members.
"All of my accomplishments, from the Bachelor of Innovation, to my research papers and funding, to my work in the computer vision foundation and IEEE, have been accomplished through team effort," Boult said. "Professors are not distinguished by that they do themselves, but by what they help their students and colleagues do. Thus I am honored to be named a distinguished professor for the work done with my many students and collaborators over the years."
Boult arrived at UCCS as the El Pomar Endowed Chair of Innovation and Security in 2003, arriving on a campus with the goal of excelling in both research and teaching.
Research
Boult's early research is still in use in MRI machines throughout the world. He created a new subfield for machine perception and his work in visual surveillance and long-range imaging is used by cruise lines and military bases.
Since joining UCCS as the El Pomar Endowed Chair of Innovation and Security in 2003, Boult has secured in excess of $15 million in research funding, more than any other faculty member on campus. He has published over 250 papers at UCCS and been cited by others more than 11,500 times. He has focused his research on biometric security and statistical learning with a focus on privacy, and his work continues to be among the most cited within the field among researchers across the world.
Boult was recognized as a fellow by the Institute of Electric and Electronics Engineers in 2017, an honor presented to the top 1.2% of its more than 42,000 members. He twice served as chair of the IEEE Technical Committee on Pattern Analysis and Machine Intelligence and in two different roles as vice president for the IEEE Biometrics Council. He co-founded the Computer Vision Foundation in 2011 and continues to serve as the organization's treasurer. He holds 14 patents, with several more pending.
Teaching
In 2007, Boult launched the Bachelor of Innovation degree program. The unique degree program focused on the innovation core or courses and a multi-discipline approach to equip students with the skills that industry required for a competitive environment. What started as original BI degrees in business administration, computer science, electrical engineering, and game design and development has grown into 23 degrees that incorporate four of the six colleges at UCCS.
At the graduate level, Boult has guided 18 students to doctoral degrees at UCCS and served on more than 100 doctoral student committees in his career. The number of students in the Ph.D. program in engineering led to the creation of additional doctoral programs in computer science and computer security in 2018.
"Dr. Terry Boult's true dedication to deep, meaningful mentorship has made him a standout faculty member at UCCS," said Chancellor Venkat Reddy. "On top of this commitment to our students and alumni, Terry finds time to conduct cutting-edge research and provide leadership to international academic organizations. We are so proud that his many accomplishments are recognized with the highest faculty honor University of Colorado has to offer."
CU distinguished professors demonstrate exemplary performance in research or creative work, a record of excellence in classroom teaching and supervision of individual learning, and outstanding service to the profession, the university and its affiliates.