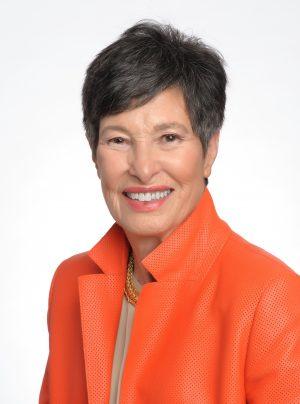 Lyda Hill, the lead benefactor that led to the creation of the National Institute for Human Resilience in 2020, will be honored for her commitment to advancing research and trainings as the institute will be renamed the Lyda Hill Institute for Human Resilience at UCCS.
The institute is focused on advancing human resilience to adversity by designing evidence-based solutions through interdisciplinary research, healing therapies, and community training and education.
Since the start of the COVID-19 pandemic, the institute has trained more than 2,000 coaches in 42 states and eight countries in the GRIT, the Greater Resilience Information Toolkit. The program is one part of the overall institute's mission to transform care and change the scientific dialogue from one of illness and disability to one of strength and empowerment.
"It is exciting to support the resilience institute research and watch it emerging at a time when it is so desperately needed," Hill said. "The rapid spread of GRIT to most states and several foreign countries is a testament to the research and educational techniques utilized. It is an honor to be on the team that is providing the world resilience."
Founded as the Trauma, Health, and Hazards Center at UCCS 19 years ago, the Lyda Hill Institute for Human Resilience evolved to address the mental health challenges of individuals and groups impacted by trauma. In 2014, Hill was the main supporter in the creation of the Veteran Health and Trauma Clinic and Mind-1 supplementation, which provides care primarily for veterans experiencing combat-related trauma. In 2017, she underwrote the Public Safety Initiative at the School of Public Affairs, and most recently provided a challenge gift of $8 million leading to the creation of NIHR. In order to receive the full challenge gift, the university must raise an additional $7.75 million to support the effort.
"We're honored to recognize the years of work by Lyda Hill to advance the understanding of trauma recovery for thousands of individuals," said Chip Benight, Ph.D., and executive director of the Lyda Hill Institute for Human Resilience. "She has been a champion of the work of our researchers, especially during the COVID-19 pandemic, to expand the scope and impact to help society maintain and improve their mental resilience."
Since the launch of the institute a year ago, the research division has hired one new associate professor, launched three research initiatives, produced 70 scientific publications and added 12 new research affiliates. The institute submitted 24 proposals and secured seven grants to support its ongoing work.
Work is underway to complete the $7.75 million in additional gifts that will allow the institute to fully realize its vision.
For additional information on making an investment, contact Tom Dewar, executive director of development, at (719) 255-5104 ([email protected]), or online.