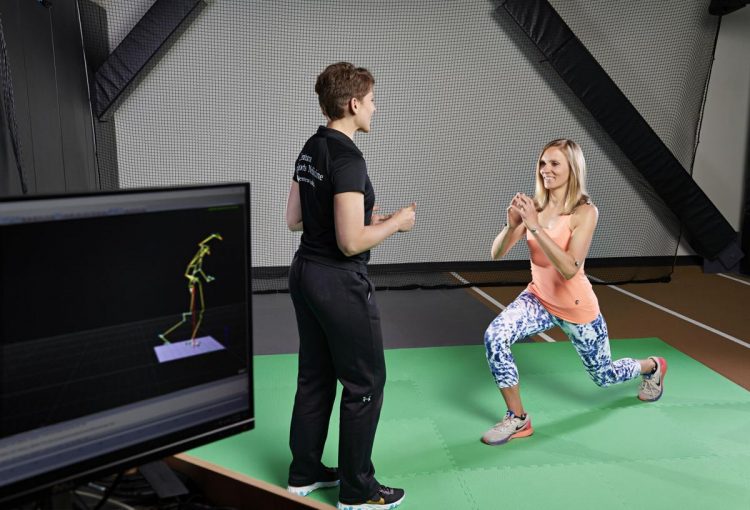 The William J. Hybl Sports Medicine and Performance Center is offering free trial programs for Black Friday, Nov. 27. Register by calling (719) 776-4928. Athletes will train with Centura Sports Performance staff at the new facility at 4925 N. Nevada Ave.
See what program fits your needs:
Fundamental speed and strength (9-11 years old) 11:30 a.m. – 12:30 p.m.: The fundamental speed strength program focuses on the ABCs of athleticism (agility, balance, coordination and speed). Our coaches ensure a fun and safe training environment so that athletes develop a wide range of motor programs, and the right mindset for training for life.
Junior speed and strength (12-14 years old) 11 a.m. – 12:15 p.m.: The junior strength and speed program focuses on learning proper body weight movements of a squat, lunge, hinge, and push up. This program will also include agility, power, speed and endurance training
Prep speed and strength (15-18 years old) 10 – 11:30 a.m.: This program is meant to be an off season strength and conditioning program for high school athletes. Athletes will follow a periodized plan of plyometric, speed, and strength training. Athletes will develop power by learning proper Olympic weightlifting techniques that will transfer to the playing ground.
Runners speed and strength (18 years and older) 8:30 – 9:45 a.m.: Runners strength and speed development will focus on the characteristics needed to improve running economy and running efficiency. This includes core stability, plyometrics, low volume strength training and neuromuscular control.
Masters Strength Training for sport (35+) 10 – 11 a.m.: This program is for athletes currently participating in a sport or high performance activity (mountain biking, competitive hiking, etc). Athletes will participate in a strength and conditioning program and will receive feedback on exercise technique
The Hybl Sports Medicine and Performance Center is a collaborative partnership between UCCS and Centura Health, bringing together world-class clinical practice, education and research. It is home to a variety of healthcare services provided by Centura Health, including Centura Orthopedics, Centura Sports Medicine, sports performance training, physical therapy, state-of-the-art imaging, nutrition services and many other health care services.