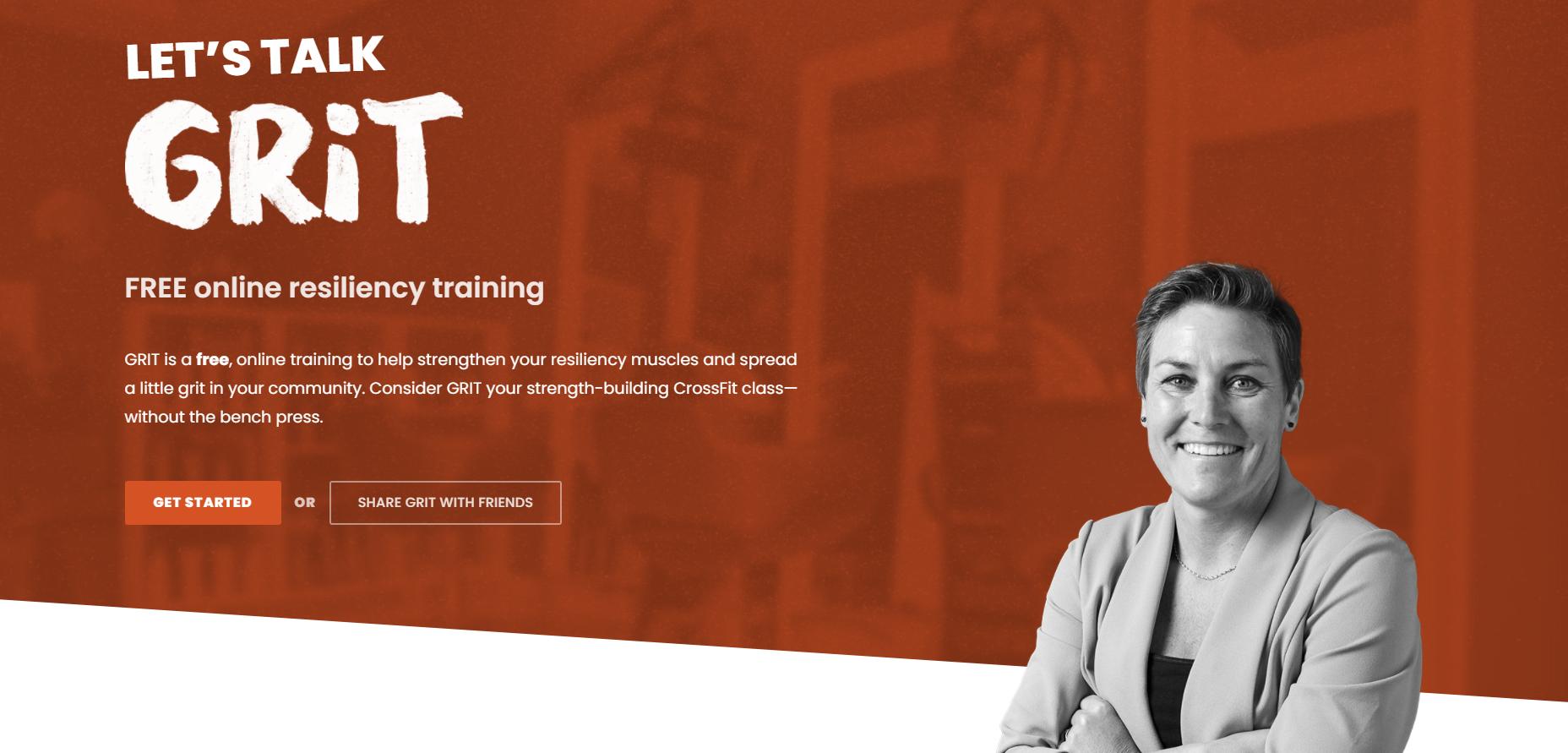 GRIT, the Greater Resilience Information Toolkit, a free, digital training designed for busy people looking to build up their resiliency and the resiliency of others, announced a campaign, LetsTalkGrit, that enlists individuals and organizations to learn tools for greater resiliency and to "coach" others in their support network.
Developed by Charles Benight, Ph.D. and director of the National Institute for Human Resilience at UCCS, GRIT trains individuals, businesses and educators to promote wellness and resilience due to stress caused by COVID-19 and beyond.
"We must make resiliency a priority in our community, for businesses, educators and individuals," Benight said. "GRIT is a research-based method that trains community members on self-efficacy, managing stress, identifying coping skills and awakening the grit that already lies within us. While GRIT is not meant to replace the expertise of mental health professionals, it is focused on creating a cadre of community members who are able to face adversity and support others in doing the same."
Beyond everyday coaching skills, self-care and social support techniques, GRIT highlights local resources for those experiencing stress or trauma through its partnerships with El Paso County Public Health, AspenPointe and NAMI Colorado Springs.
"We are proud to be part of a local consortium helping to bring GRIT to life, not just in response to COVID-19, but for future crises we will inevitably endure," said Lori Jarvis, executive director of NAMI Colorado Springs. "Social connection is at the heart of this research-based approach, and a partnership with El Paso County Public Health, AspenPointe and NAMI Colorado Springs ensures that higher levels of support are at the ready for those who need it."
Research shows that in difficult times, social support, connectivity, and readily available resources can have a positive impact on healing, resilience, and personal growth.
"The data is clear. The impacts of the COVID-19 pandemic, physically and mentally, run deep and will affect individuals for the long term," said Dr. James Terbush, president of the El Paso County Board of Health. "While communities have largely focused on much-needed economic incentives for struggling businesses and nonprofits, GRIT champions our behavioral health needs, building a stronger, more resilient community that can handle what's coming today, and tomorrow."
To learn more or sign up for GRIT training, visit LetsTalkGrit.com.