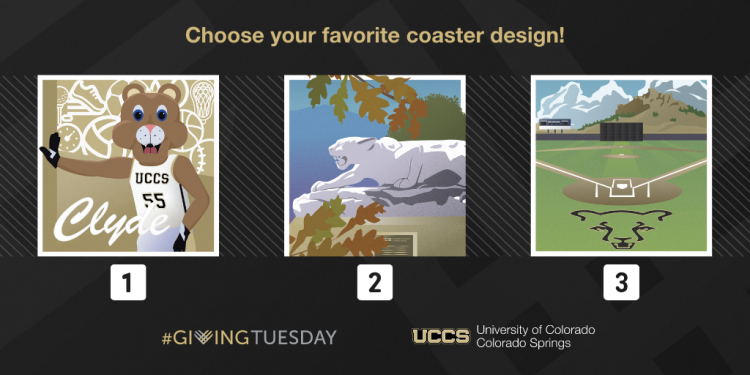 Voting is now open on social media to decide the participation gift for the 2020 Giving Tuesday campaign. This year's gift is the second of a four-year collectible set of coasters that feature custom artwork of campus.
The 2020 coaster options include artwork of three mountain lion-themed images: UCCS' mascot Clyde the Mountain Lion; the famous mountain lion statue in the center of El Pomar Plaza; and Mountain Lion Park, the home of UCCS baseball.
Voting takes place on the main UCCS and alumni social media accounts on Facebook and Twitter through Wednesday, Sept. 23:
The winning design will be announced in early November.
Donors have provided more than $461,000 for student scholarship programs in the last five years of the Giving Tuesday campaign. This year's annual day of giving takes place Dec. 1, 2020.