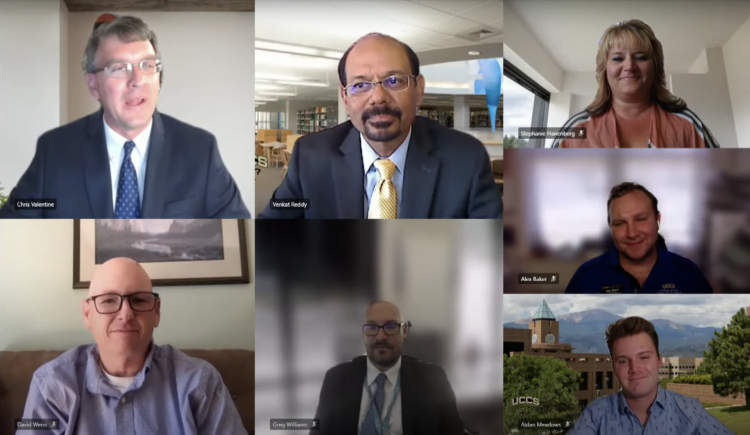 Chancellor Venkat Reddy and campus leaders addressed campus at the sixth virtual Town Hall of the year on Sept. 14.
Chancellor Reddy and a panel of campus leaders provided updates on the state of enrollments, budgetary and personnel matters and forthcoming health and safety protocols that will further strengthen the university's COVID-19 response. Shared governance leaders spoke about the priorities of Faculty Assembly, Staff Association and the Student Government Association, and campus community members submitted questions for a live Q&A.
Updates presented by Chancellor Reddy and campus leadership included several key takeaways.
Here's what you need to know:
"I'm deeply appreciative of all the work our faculty and staff have engaged in to help our campus not only prepare for, but make progress during, these COVID-19 times," Reddy said in closing remarks. "Students, I take tremendous pride in you for rising to every challenge set before you with understanding and compassion. You are truly a credit to UCCS."
"These hard times will not last forever," Reddy continued. "Let's commit to continuing to build a community that is caring and compassionate, even in a virtual environment."
Members of the UCCS community who would like to submit additional questions for response may do so online. They may also fill out a survey response to the event.